2019 UITP Global Summit in Stockholm
With almost 130 years of history behind it, the UITP Global Public Transport Summit remains the world's biggest event dedicated to sustainable mobility.
Covering all urban and regional transportation modes across the globe, the Summit combines a diverse program of leading Congress sessions and an outstanding Exhibition full of the latest innovations, solutions and products.
The Congress sessions are an unmissable occasion to debate and explore the strategic vision and business activities of an evolving sector. The event is also designed to provide strategic opportunities to network and develop new partnerships, investments and innovative projects.
Since Transdev is taking an active part in the upcoming Summit, we wanted to take the opportunity to provide you with a comprehensive overview of all activities.
For general information about the summit, please visit: uitpsummit.org
When: June 9-12, 2019


Where: Stockholmsmässan in Stockholm, Sweden
Mix & Mingle at our Stand:
On Tuesday, June 11, 2019 at 17.30 we will host a Mix & Mingle for friends and colleagues in our stand. You are encouraged to attend and to share the invitation with clients, stakeholders, suppliers, partners who you feel should attend. Sparkling wine and finger foods will be served at this casual social event.
RSVP to the email address listed on the invitation – click here.
Transdev speakers:
A number of Transdev colleagues will speak during the three days of the summit and you are encouraged to attend their sessions to show your support.
Monday, June 10, 11:00-12:30 How to Integrate Fleets of Shared Autonomous Vehicles with Public Transport – Patricia Villoslada
Tuesday, June 11, 12:45-14:15 Perspective & Priorities for the EU Policy on Urban Transport – Thierry Mallet and at 14:30-15:30 Harvesting Innovation for Urban Mobility – Anne de Bagneux
Wednesday, June 12, 11:00-12:30 Understanding Customer Expectations & Behavior – Hubert Joseph-Antoine and at 14:30-15:30 The Science of Persuasion – Nudging Customers & Employees for Greater Performance – Marielle Villamaux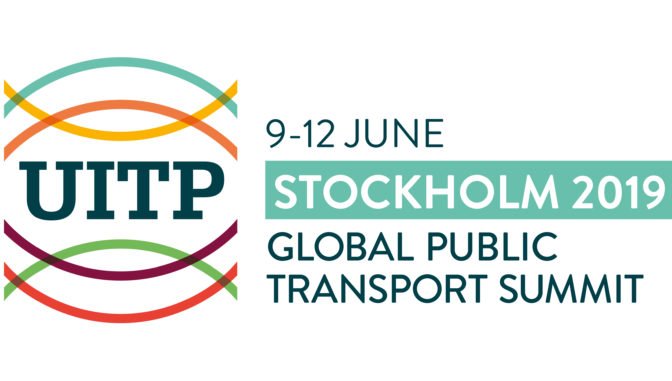 Micro Sessions:
Start the day with a Swedish "fika", coffee or tea and fresh baked cinnamon buns served with food for thoughts in our stand.
Every hour Transdev experts will share their knowledge and experience from a vast number of areas. Our micro sessions are short and insightful and free of charge. Come and join us in our stand B1010 our sessions start on the dot every hour all three days of UIPT Summit.
Below you will find topics that will be covered. Speakers and more detailed information about the topics will be published end of May. 
Autonomous mobility
Bus driver school
Customer Journey
Passenger experience
PTA Barometer
Mobility as a Service
Connected Drivers
Europes biggest e-bus fleet
Second biggest train operator in Germany
Sustainable public transport on water
First and Last Mile solutions
Peak problematic
Autonomous mobility
Mobility as a Service
Passenger experience
Automouns depot
SMART -driving saving energy
Behavioral science for public transportation
First and Last Mile solutions
Transdev´s experience in e-mobility
Second biggest train operator in Germany
Technical Visits:
Transdev will organize 4 technical visits on June 9th and June 13th for UITP visitors and Transdev clients. The first will focus one ferries operation in Stockholm, the second on the regional railway network of Uppsala, the third on electric buses in Eskilstuna and the fourth on the public transportation system of Gothenburg. Two study visits are part of the official UITP program and two others will be organized especially for Transdev clients. The numer of places are limited, and the deadline is set on May 20th for the registration.
Fore more information

Transdev Group contact
Communication department
Thomas Charrier
Press & Media Manager (Sweden)