Global carbon footprint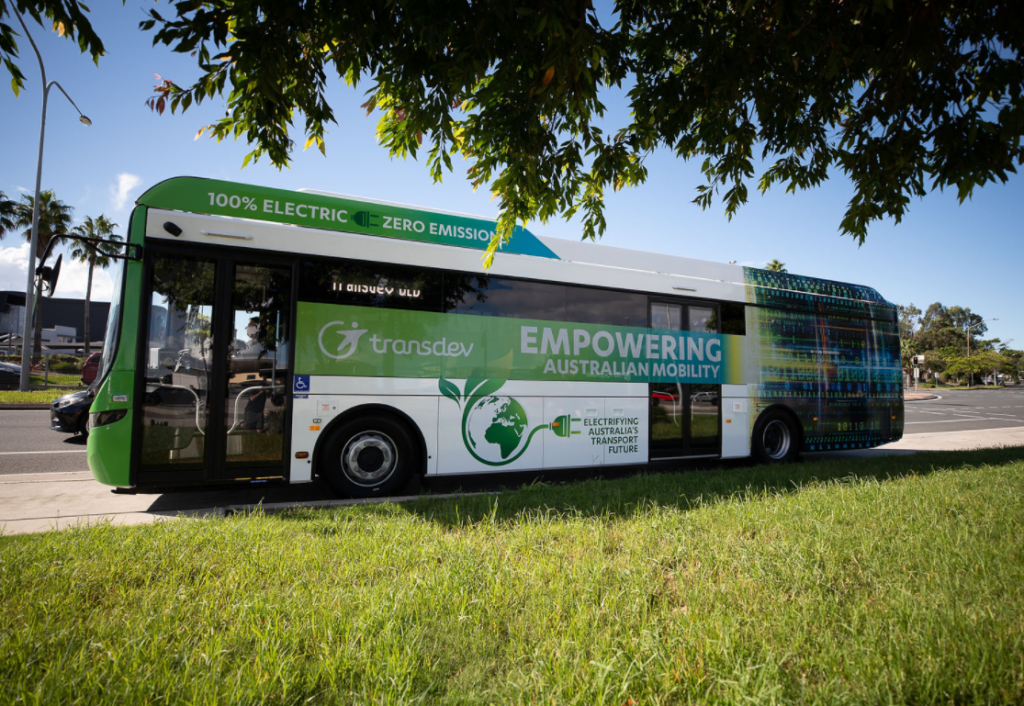 While transport represents 22% of global CO2 emissions, guiding and supporting communities and regions in their ecological transition is a priority for Transdev. We are the leading European operator of zero emission mobility and every day we develop energy solutions for cleaner journeys.
1st
zero emission mobility operator in Europe
1800
ZERO EMISSION BUS (March 2022)
True to our purpose of defending the common good though our green and multimodal mobility offer, we are committed to improving the air quality in our cities. That is why we are deploying clean transportation solutions with no CO² emissions.
Today, there is no universal solution for zero emissions. Innovation is required to support local areas in their energy transition. Whether it is all electric or with hydrogen, we operate the largest fleet of ZE buses in the world. At the end of 2021, this fleet have 1,800 zero-emission buses in operation or on order. It is thanks to this expertise that we can advise our partners in the choice of greener and cleaner mobility solutions.
Deploying electromobility solutions adapted to communities
Our commitment to sustainable mobility is first reflected in our ability to offer and operate a wide variety of electric vehicles. Electric buses and mini buses in the Netherlands, Sweden and France, self-service electric cars, autonomous vehicles in Rouen… we are pioneers in the operation of 100% electric vehicle networks.
When operating all-electric is not (yet) possible, we are accelerating the conversion of diesel bus and coach fleets to an increasingly electrified fleet.
New environmental solutions
In Australia, the first full-size electric bus, powered entirely by sustainable energy sources, is now on the road in Queensland and the Redlands, east of Brisbane. This new electric bus is powered by solar energy produced locally at the company's depot in Capalaba.
In New Zealand, Transdev subsidiaries Howick and Eastern Buses in Auckland and Mana Newlands Coach Services in Wellington made a commitment to test new hydrogen technology in their existing diesel bus fleets to reduce their carbon footprint.
In Sweden, a network of 145 electric buses set up in Umeå in western Sweden; 317 fossil-free buses for northern Stockholm.
Hydrogen buses: the green mobility of the future
At Transdev, we believe that hydrogen will play an important role in the energy mix of future fuels for clean mobility.
It is also a promising technology. The fuel cell makes it possible to produce onboard the electricity needed to power the electric motor. This battery runs on hydrogen, which, combined with oxygen in the air, produces the electricity needed for traction. The only emissions: water and water vapour… The result: zero pollution in the environment – zero pollutants, zero particles, zero CO² and zero engine noise for a range of over 300 kilometers.
Because innovation is at the heart of our DNA, in 2017 we initiated experiments with fuel cell electric vehicles in Eindhoven in the Netherlands and in La Rochelle in 2019 and Nantes in 2019 with river shuttles.
In the Hauts de France region, a commercial operation was set up in the summer of 2019. Lens is the first hydrogen-powered electric bus line in France. In service under the TADAO brand, six high-level service buses (BHNS) link Auchel to Bruay-la-Buissière (Pas-de-Calais), over 13.4 km and 420,000 km to be covered annually.
In the Netherlands, our subsidiary Connexxion operates electric and hydrogene buses in the province of South Holland since the end of 2021. These buses can travel up to 350 km autonomously and will replace natural gas buses. The batteries will be able to withstand high levels of current when stopped and started, with continuous work by the fuel cells.
Our added value: to offer electromobility adapted to the specific geographical, climatic and usage characteristics of each region in order to build a tailor-made offer.
And what if tomorrow our buses were solar-powered ?
"Living Lab": the power of shared experience
Every year, we bring together an international community of networks and experts who share their experience of the various 100% electric vehicle operations. The objective? To facilitate the development of electric mobility in all types of territories and uses, thanks to feedback. For example:
all-electric buses (Amsterdam Airport Schiphol in the Netherlands, Argentueil in France and Stanford University in the USA);
buses equipped with an induction charge system (Antelope Valley in the USA);
conventional double-decker tourist buses converted from diesel to electric (York network in the UK);
five different electric bus models operating in extreme weather conditions (Espoo network in Finland);
buses that charge overnight (Eskilstuna in Sweden);
trickle-charge buses, which meet criteria for innovation, integration into existing infrastructure and customer satisfaction (Nice Airport in France).