Carbon footprint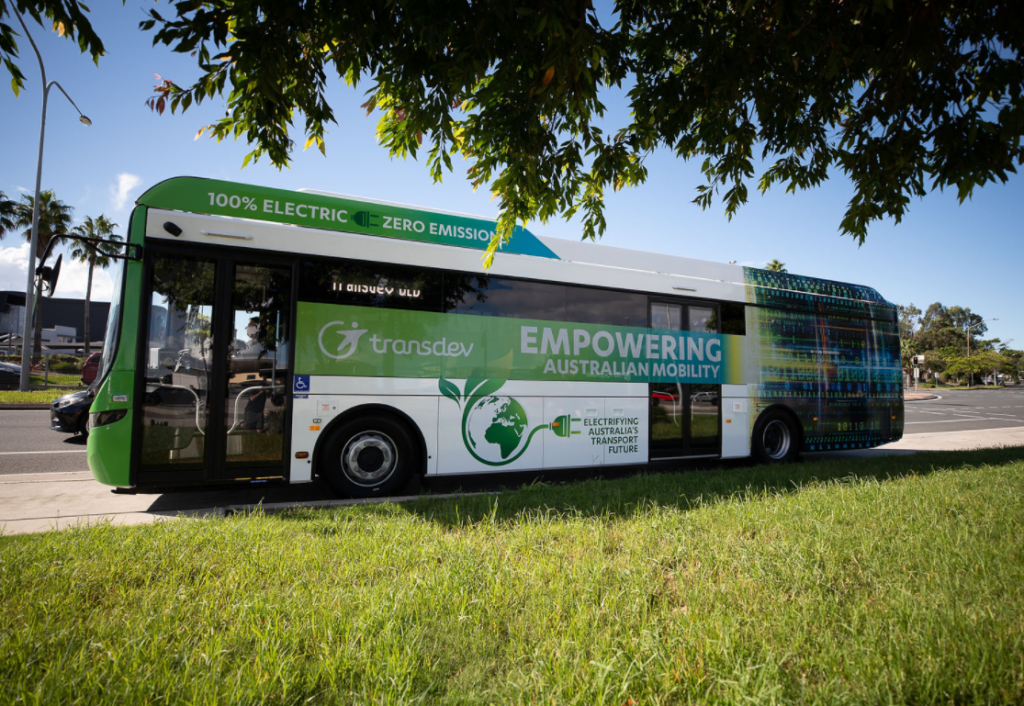 While transport represents 22% of global CO2 emissions, guiding and supporting communities and regions in their ecological transition is a priority for Transdev. We are the leading European operator of zero emission mobility and every day we develop energy solutions for cleaner journeys.
1st
zero emission mobility operator in Europe
1800
ZERO EMISSION BUS (March 2022)
True to our purpose of defending the common good though our green and multimodal mobility offer, we are committed to improving the air quality in our cities. That is why we are deploying clean transportation solutions with no CO² emissions.
Today, there is no universal solution for zero emissions. Innovation is required to support local areas in their energy transition. Whether it is all electric or with hydrogen, we operate the largest fleet of ZE buses in the world. At the end of 2021, this fleet have 1,800 zero-emission buses in operation or on order. It is thanks to this expertise that we can advise our partners in the choice of greener and cleaner mobility solutions.
Deploying electromobility solutions adapted to communities
Our commitment to sustainable mobility is first reflected in our ability to offer and operate a wide variety of electric vehicles. Electric buses and mini buses in the Netherlands, Sweden and France, self-service electric cars, autonomous vehicles in Rouen… we are pioneers in the operation of 100% electric vehicle networks.
When operating all-electric is not (yet) possible, we are accelerating the conversion of diesel bus and coach fleets to an increasingly electrified fleet.
Transdev strengthens its position in the Netherlands
Since March 2016, we have been operating the largest electric fleet in Europe in Eindhoven in the Netherlands. And the electric fleet operation contract that links us to the Amsterdam region since 2018 is one of the largest in the Netherlands, with a projected turnover of €1.9 billion over 15 years.
We have drawn key lessons from our experiences in the Netherlands with operating zero-emission fleets on a large scale: the possible economic viability of zero-emission fleets, essential investment in human resources, and vital partnership and collaboration with public transport authorities.
Thierry Mallet, Chairman
1st private operator of electric school buses in North America
In Canada, we acquired a fleet of 27 electric school buses, which went into service in September 2020, for an investment of nearly 3 million euros. This energy strategy allows us to reduce polluting emissions by 99% compared to diesel buses in the school networks that we operate in Quebec.

With a fleet of 31 electric buses operational by the end of 2020, we operate the largest private fleet of electric school buses in North America.
Hydrogen buses: the green mobility of the future
At Transdev, we believe that hydrogen will play an important role in the energy mix of future fuels for clean mobility.
It is also a promising technology. The fuel cell makes it possible to produce onboard the electricity needed to power the electric motor. This battery runs on hydrogen, which, combined with oxygen in the air, produces the electricity needed for traction. The only emissions: water and water vapour… The result: zero pollution in the environment – zero pollutants, zero particles, zero CO² and zero engine noise for a range of over 300 kilometers.
Because innovation is at the heart of our DNA, in 2017 we initiated experiments with fuel cell electric vehicles in Eindhoven in the Netherlands and in La Rochelle in 2019 and Nantes in 2019 with river shuttles.
In the Hauts de France region, a commercial operation was set up in the summer of 2019. Lens is the first hydrogen-powered electric bus line in France. In service under the TADAO brand, six high-level service buses (BHNS) link Auchel to Bruay-la-Buissière (Pas-de-Calais), over 13.4 km and 420,000 km to be covered annually.
In the Netherlands, our subsidiary Connexxion operates electric and hydrogene buses in the province of South Holland since the end of 2021. These buses can travel up to 350 km autonomously and will replace natural gas buses. The batteries will be able to withstand high levels of current when stopped and started, with continuous work by the fuel cells.
Our added value: to offer electromobility adapted to the specific geographical, climatic and usage characteristics of each region in order to build a tailor-made offer.
A successful launch of the first hydrogen fuel cell electric line in France
Since November 2019, the TADAO network, operated by Transdev, has been runnning France's first ever hydrogen fuel cell electric bus line. This bus line, run jointly with the Artois-Gohelle Mixed Transportation Union, is a shining example of French leadership in hydrogen power for public transit, uniting the shared expertise of Safra, Michelin, Engie, and Transdev.
These buses are expected to drive 420,000 kilometers annually, saving more than 530 tons of CO2 per year.
6
buses running on the Bulle 6 line
13.4 km
runs between the towns of Auchel and Bruay-la-Buissière (Pas-de-Calais)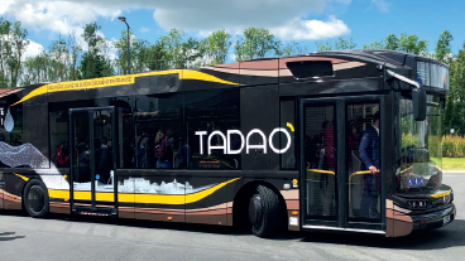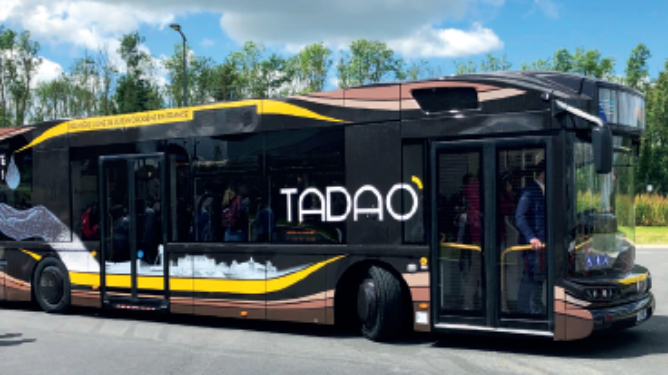 01
Amsterdam: on the road to zero emission
To meet the demand of the Amsterdam region to operate a zero emission fleet, we opted for the deployment of electric buses. To ensure continuous service, these buses are recharged at the end of the line using a fast charge system and are fully charged at night. An additional benefit? The electricity used comes from renewable energies. With Amsterdam, we are the first zero emission mobility operator in Europe!
90%
electric buses in 2021
YouTube drops trackers when displaying videos. By clicking on "Authorize", these tracers will be deposited and the video will be displayed. You can withdraw your consent at any time.
02
Eindhoven deploy electric buses
In the Netherlands, Transdev won the 2016 public tender for the renewal of the Hermès concession in and around Eindhoven. This has made us a major player in the province of Brabant, a region that is engaged in zero-emission transport in a country that is a pioneer in sustainable solutions.
43
articulated electric buses
203
conduction recharge buses in 2024 (the largest electric fleet in Europe)
YouTube drops trackers when displaying videos. By clicking on "Authorize", these tracers will be deposited and the video will be displayed. You can withdraw your consent at any time.
03
And what if tomorrow our buses were solar-powered ?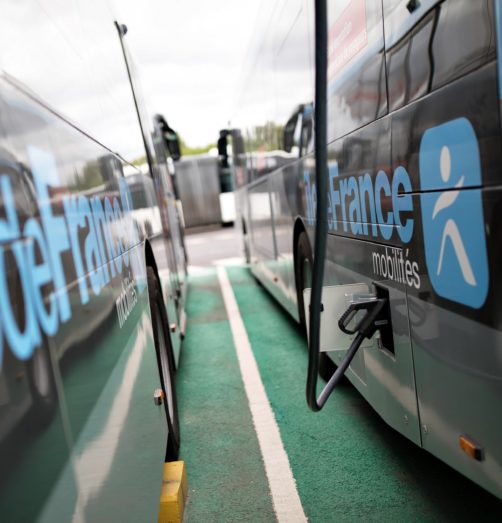 "Living Lab": the power of shared experience
Every year, we bring together an international community of networks and experts who share their experience of the various 100% electric vehicle operations. The objective? To facilitate the development of electric mobility in all types of territories and uses, thanks to feedback. For example:
all-electric buses (Amsterdam Airport Schiphol in the Netherlands, Argentueil in France and Stanford University in the USA);
buses equipped with an induction charge system (Antelope Valley in the USA);
conventional double-decker tourist buses converted from diesel to electric (York network in the UK);
five different electric bus models operating in extreme weather conditions (Espoo network in Finland);
buses that charge overnight (Eskilstuna in Sweden);
trickle-charge buses, which meet criteria for innovation, integration into existing infrastructure and customer satisfaction (Nice Airport in France).
Smart charge systems
Since December 2015, we have been operating an electric bus line on the R'Bus network connecting the stations of Argenteuil and Sartrouville. The bus batteries have a sufficient range to ensure a day's service without being recharged. Autonomy is optimised by an "intelligent battery charging system" designed to meet the operating needs in terms of charge and battery temperature.