Security and safety for all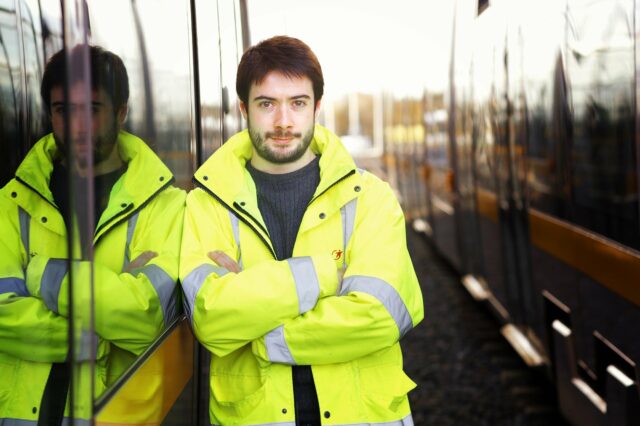 Safety First is Transdev Group's number one priority. Ensuring the health, safety and security of employees, passengers and the communities that we serve is the indispensable basis for the trust our clients, passengers and employees place in us.
10
Group safety principles
1
safety management system (SMS)
ISO 45001 compatible
have obtained Health and Safety Certification
Our Health and Safety Policy
Transdev's Health and Safety Policy sets out our commitment and approach to managing health and safety issues, including the responsibilities of management and employees.
A dedicated organization: the Group Safety Department
The Group Safety Department establishes our policy, monitors its implementation and promotes a positive and proactive safety culture. Each quarter, a consolidated safety report by country is produced, as well as a Group report with key indicators that highlights improvements. Safety performance is reviewed with the management in each country and action plans are put in place to quickly remedy any non-conformities.
Our safety management system
Transdev Group has designed its Safety Management System (SMS) based on its many years of experience as a transportation operator. It provides a structured management approach for identifying, monitoring and controlling health and safety risks in our operations. Our operations must comply with the Group's SMS, which establishes requirements in the following areas: organization, leadership and commitment, planning (including hazard identification and risk assessment), communication and
consultation, documentation and follow-up, measurement, analysis and assessment of safety performance.
Our SMS is consistent and compatible with the ISO 45001 standard. Regular and rigorous internal and external audits are conducted in all entities to ensure it is effectively implemented.
100%
of the countries where we do business
are covered by a national security officer
have registered, completed & validated the online security training since its launch in May 2021
with the French Ministry of Justice to host persons sentenced to community service
Health and Safety community
The Group's Safety Department coordinates the internal community of health and safety managers. It convenes them periodically to exchange best practices and provide feedback on safety events. In 2022, the community continued to work together to share industry safety practices, new innovative solutions and emerging safety risks across the Group's operations. This work is carried out in partnership with our employees, employee representatives and public transit authorities with the goal of reducing health and safety risks for all. In September 2022, the Health and Safety seminar organized by the Group Safety Department for all country Safety Directors focused on the fire prevention program, in collaboration with the Group's Insurance and Prevention Department, as well as on our first half safety results.
The 10 Transdev safety principles
These principles are a global initiative created with grass roots participation to identify non-negotiables for Transdev operations. Transdev employees and managers use these ten safety principles to guide their behavior and decision-making.