Prospects for individual and collective development
At Transdev, our employees are at the heart of our organization
We are a learning company. We encourage diversified career paths. We promote the well-being of our employees join and ensure their advancement within the company through a general strategy and numerous development programs. These programs are used as soon as the employee joins the company and at each key moment in their careers, whenever they are recruited, onboarded, supported, trained and recognized. We encourage you to check out MyJourney@Transdev, which is based on two pillars: me@transdev and we@transdev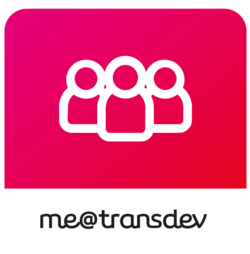 me@transdev
me@transdev is a single, dedicated space for employees, with information on their career progress: annual and career interviews, training and development proposals, and internal mobility. We offer a complete training package, including: The Group's catalog of digital training courses, along with an external, free, and open-access package that covers a variety of topics. The Transdev Formation internal training center, which allows you to register online for more than 150 training courses on our core business! Local trainings, which will be incorporated as the need arises
Programs to develop and empower our employees
In order build new mobility solutions and meet the challenges of technology, data and the energy transition, we need to transform our businesses and the way we work and collaborate. To achieve this, Transdev offers development programs, onboarding processes, certifications, and general e-learning courses, and encourages meetings with start-ups in order to share best practices.
We@transdev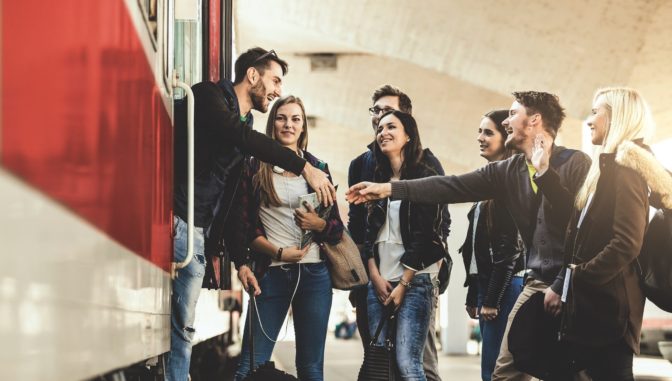 we@transdev, a management model to support the roll-out of our
"Moving You" strategic plan.
A development lever for our managers and teams, we@transdev is a management model that evolves to meet Transdev's business challenges and address transformations in the mobility sector. It is structured around three pillars - performance, innovation, and collaboration - broken down into 10 key managerial skills that are reflected in the actions of our managers and their teams. With we@transdev, our goal is to create a common culture, with shared definitions for each skill. This is why each manager must know, understand, and incorporate the model's skills for themselves and their team.