Our solutions and innovations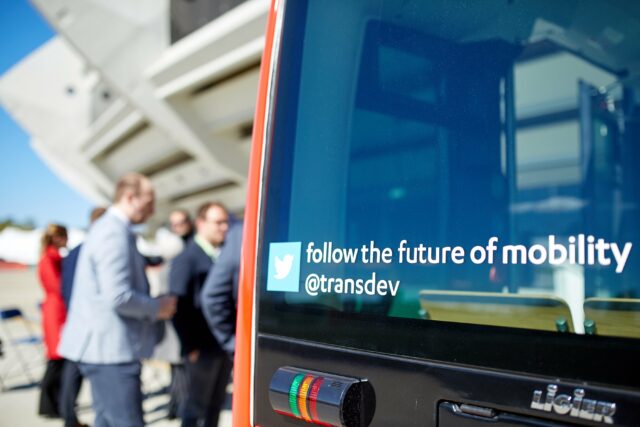 We design, develop and operate innovative mobility solutions for everyone. Multi-modality, knowledge of passengers and regions, mobile applications, solutions to protect the environment,… we are a key player in the mobility of the future.
Our solutions for local authorities
Environmental solutions
Electric or hybrid vehicles, multi-modal travel solutions, innovative digital applications: committed to the energy transition, we focus our energy on developing environmentally friendly solutions.
Digital applications and solutions
We have invented a new form of mobility: connected, inter-modal, unified, it facilitates the movement of passengers for more flexibility and freedom
On-demand connected transportation
With 14 million passengers carried each year, we are one of the world leaders in on-demand/microtransit. These services, booked by passengers, offer flexible and efficient solutions for specific groups, serving low-density areas or periods with lower demand for mobility.
Our solutions for companies, organizations and charter tourism
Corporate, institutional and industrial-site transport
Transport from workplaces to public transport or on site:
we offer companies, institutions and industrial sites safe, clean and innovative solutions for the transport of their employees.
Healthcare institutions
Because we want to ensure mobility for all, we provide healthcare facilities with vehicles and travel solutions tailored to the needs of their patients.
Airports and airline companies
We transport passengers between terminals and navigating personnel. We also manage airports and logistics activities for airlines.
Schools and University campuses
Schools, cultural or sports outings, transport on campuses: we put our expertise at the service of schools and universities to ensure safe and appropriate travel for everyone from young children to university students.
Tourist agencies and Event planners
For trips related to events or tourist excursions, we offer travel agencies and organisers a tailor-made offer, perfectly adapted to the specific needs of each customer.
Rail companies
Buses to replace trains on regular lines or in case of construction work or unforeseen events: we put our road transport expertise at the service of railway companies.