For the first time, all transit operators within the Dutch region of Amsterdam will have a vehicle driving around in rainbow colors, the symbol of Pride. Transdev subsidiary Connexxion provides two buses, GVB supplies a streetcar and EBS one bus.
Transportation region 'Vervoerregio Amsterdam' is financing the wrapping. The buses will remain in rainbow colors for one year, until after Dutch Pride 2022. In addition to the rainbow colors, the buses and streetcars also carry the word 'welcome' in various languages.
The initiative of the transportation region and the transit operators is welcomed by the organization of Pride Amsterdam.
The Transportation region, GVB, Connexxion and EBS want to make clear that everyone is welcome in public transport. Also, LGBT+ people should be able to get on the bus, streetcar or metro safely at any time of the day. We want everyone to feel welcome. We are showing that now with the rainbow buses and streetcar. Not just during Pride, but all year long.
Egbert de Vries, Chairman of the Transportation region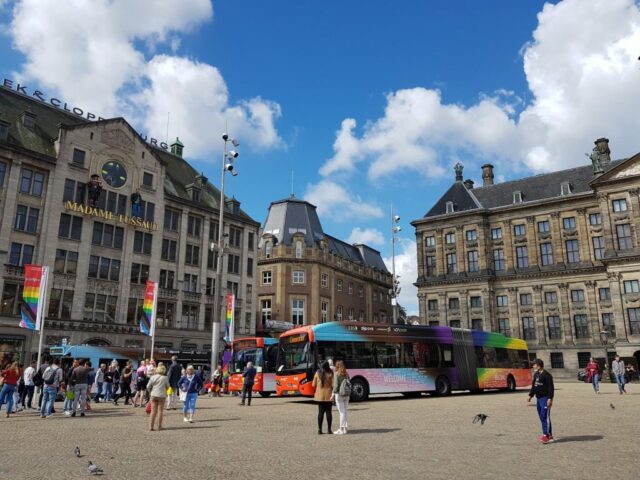 The carriers want to make a strong visual statement with the rainbow vehicles. The rainbow symbol is a beautiful and powerful symbol to indicate that everyone is equal and entitled to equal treatment. Amsterdam and Pride have been taking the lead in propagating this for years. The public transport companies are there for everyone and want to show that on buses and streetcars.
The vehicles went into service on July 29, just before Pride that started on July 31. The streetcar runs through Amsterdam, the buses of Connexxion in the concession areas Amstelland-Meerlanden and Zaanstreek, the bus of EBS in Waterland.