Cable car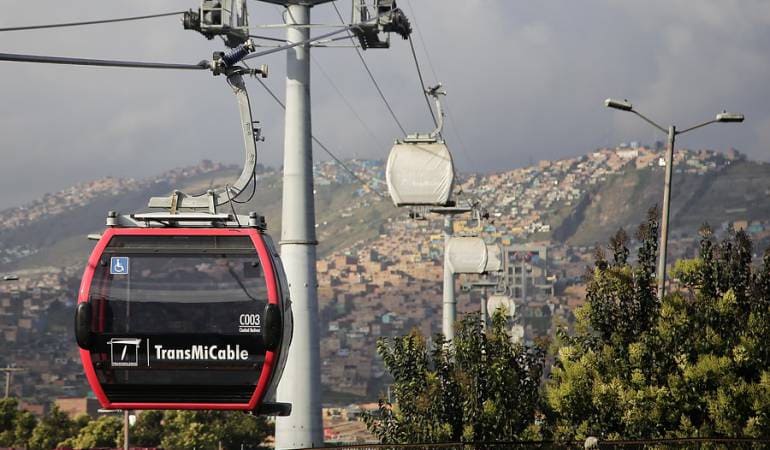 A leader in the operation of urban cables, a system that is an effective means of overcoming topographical obstacles such as inclined slopes. Transdev operates cable cars in Colombia and France.
We are committed to operating the best combination of public transportation modes, adapted to the territories. Cable cars systems are an efficient way to over pass topographical obstacles as angled slopes. We believe that this kind of zero-emission solution can reduce the use of private cars and optimize the journey of the passengers.

To achieve this goal, we are entirely focused on meeting our passengers' requirements, accompanying them in their commuting using the cable as a first mile / last mile solution. Because it is only by understanding their expectations that we can offer innovative services, tailored to their needs guaranteeing their comfort and safety.
TransMiCable, operated by Transdev Colombia
With its four stations, the TransMiCable network will serve a southern Bogota district called "Ciudad Bolivar" located in the landscape of the Andes Mountains. This first urban cable car system is connecting 700,000 residents to the Transmilenio bus rapid-transit network and improving its integration into the capital. To ensure the successful launch of this new mode of transport, a large-scale social program is also being implemented.
The design, construction and maintenance of Cable C1 in Ile de France
Transdev has been chosen by Ile-de-France Mobilités, the Greater Paris transportation authority, to operate for a period of six years the 15 bus lines serving the south-east of the Val-de-Marne department from August 1, 2023, and the "Cable C1" from 2025.