Transdev Blazefield leads the way in UK public transport as a visionary, forward-thinking bus operator providing high quality, award-winning bus services from eight centres across the North of England.
Its high-profile branded services are at the heart of everyday life for thousands of customers, while driving standards ever higher in competitive markets. In 2020's Bus Passenger Survey, by independent transport watchdog Transport Focus, Transdev Blazefield's The Keighley Bus Company achieved a highest-ever 93 per cent overall satisfaction rating, placing it among the top five per cent of England's bus operators.
Amazing people are at the heart of Transdev Blazefield. New buses for express services into the North's major cities are driven by highly motivated and customer-focused people, whose passion for excellence is proudly celebrated at Transdev's own annual Amazing Awards – while the company's unique 'Step Up' people development programme supports its brightest new talents on their journey to success.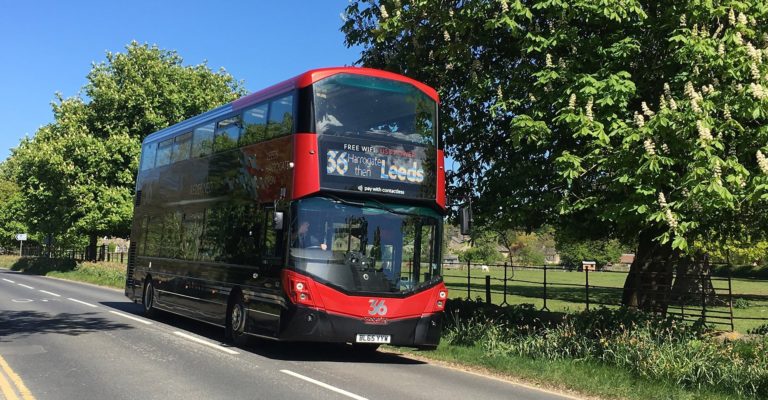 We have built an industry-leading reputation for innovation, deploying cutting-edge technology to achieve continued business growth, including:
Changing perceptions of the bus, to become a place people really want to be seen – with high-spec technology, comfort and style on the inside and a "wow factor" on the outside. Premium quality designer brands are developed through extensive customer research – the 36 in Ripon, Harrogate and Leeds, Coastliner between Leeds, York and the Yorkshire Coast, Cityzap between York and Leeds and Witchway linking east Lancashire with Manchester, are all recognised as market-leading household names in the communities they proudly serve
Developing the popular Transdev Go mobile app to provide customers with up-to-date information in an instant, including live departure and bus tracking data, on-bus features and current capacity. Its expanding range of electronic and mobile ticketing responds instantly to rapidly changing market trends
Becoming a first-choice quality supplier to a discerning client base, expanding in 2020 with the launch of a new 'Flyer' branded bus network under contract to the West Yorkshire Combined Authority, linking Leeds-Bradford Airport with Leeds, Bradford and Harrogate. The business also holds contracts to operate over 60 school buses across the North, and provides flexible staff transport in east Lancashire for the online clothing retailer Boohoo
Transforming the engineering function through its 'Power Up' programme to deliver full-fleet digital management, including electronic vehicle inspections and supported by investment in driver training and welfare facilities.
Transdev Blazefield is a UK leader in building customer confidence in public transport during the global pandemic, using clear and credible communications to deliver vital reassurance that our buses are clean, safe and ready to go – including seeing-is-believing video to show an everyday journey through the eyes of a customer.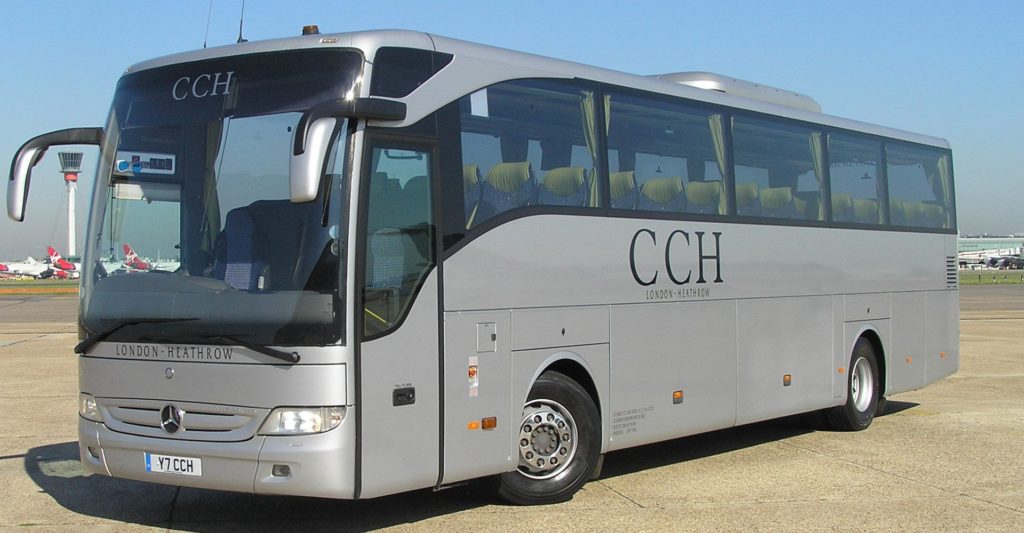 CCH is located close to London's Heathrow Airport and has been providing bespoke services to commercial airline operators since 1965. CCH became part of the Transdev family in 2014 and today operates a mixed fleet of executive vehicles.
CCH is dedicated to the provision of aviation logistics and our commercial airline contracts account for over 95% of our customer base, the balance being private, VIP, corporate and royal flight aviation at Heathrow and airports in and around the South East of England.
CCH is committed to providing a seamless transportation experience for all of its passengers. With over 50 years of operations in the field of airport transportation, we are a knowledgeable and reliable partner to our clients in a fast paced environment with unique challenges.
Modern Slavery
Transdev are committed to protecting human rights in our activities, and we are adamantly opposed to any form of modern slavery. Our Modern Slavery Statement outlines this commitment
Transdev's Tax Strategy sets out our approach for handling the tax affairs of Transdev and its subsidiaries in the UK.