Encouraging modal shift to reduce emissions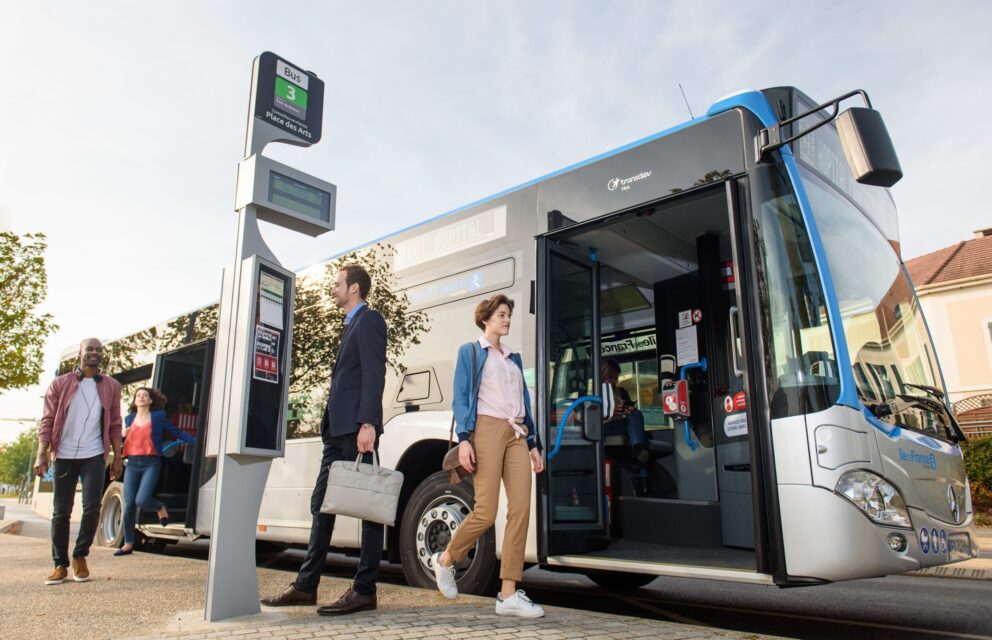 Cars are currently the dominant transportation mode in the countries of the European Union, with an average of less than two persons per car**. The environmental impact of public ransportation is in all cases much lower than that of private transportation.
Our activity enable us to reduce the carbon footprint of the public transportation sector, but also to reduce road traffic and the massive emissions it generates.
Our first catalyst in favor of the environment is to attract passengers:
by encouraging dialogue with our clients and local actors driven by our
detailed knowledge of the communities we serve;
by improving the customer experience:


by offering seamless travel: multimodal options,
by offering comfortable conditions (quality impact of energy efficient driving);

by adapting our offer to passengers' needs:


with increasingly flexible solutions for the first and last kilometers (transportation on-demand),
adjusting our capacities in real time to daily changes in customer needs (Flowly);

by reducing the environmental impacts of all our activities.
In addition, we inform passengers on the environmental impact of their journey, by offering comparisons between various modes of transportation (kg GHG emissions/100km traveled).
** source Ademe
Thermal power ferries offer efficient, comfortable, and popular shared transportation for travelers, providing a credible alternative to driving alone. This is the case with Transdev Sweden's ferries. The M/S Rex, a ship built in 1937, ran on a mixture of diesel and biodiesel until 2020. The use of this boat avoided 50kg of CO2eq emissions per journey, compared to an equivalent journey by private car. In addition to reducing emissions, the M/S Rex also eases traffic congestion in the Swedish capital.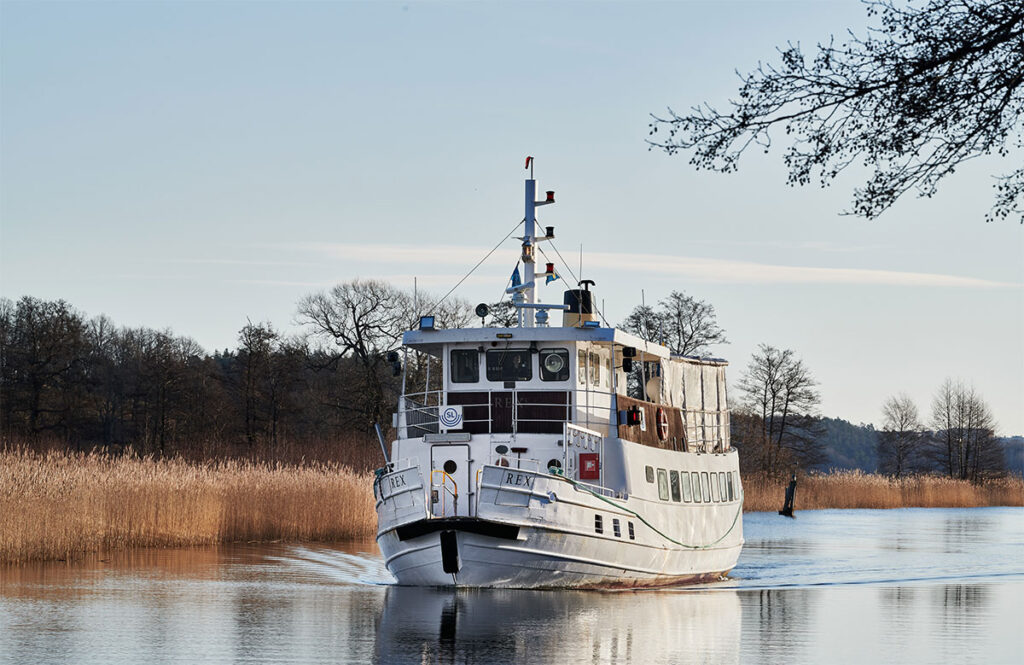 The Swedish teams have furthered their objective to pursue energy transition for their activities: following a retrofit carried out in partnership with Scania, the M/S Rex is now hybrid and uses biodiesel and electricity. It can technically run entirely on electric power. However, for this to be possible, the local authorities must invest in charging infrastructure to provide shore power at the end of the line.