Bus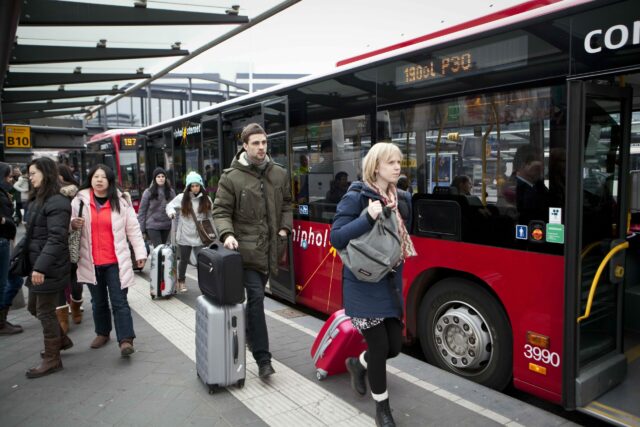 Right across the world, from Melbourne to Rouen, from New Orleans to Santiago, we are working towards a real renewal and revival in bus transport
Irrespective of network size (from 10 to 600 buses), our focus is on:
developing an offer adapted to our clients and travellers;
guaranteeing a service of quality;
developing sustainable solutions designed to limit the environmental impact.
3000
zero emission vehicles
(end of 2023)
Facilitating transport: coherent, legible and efficient networks
We constantly strive to improve our solutions thanks to the work carried out based on our knowledge of the concrete needs of travellers, companies and local authorities. As such, we optimise our networks in accordance with real passenger flows, the rhythms of people's lives and passenger usages. Our offer is therefore coherent and intuitive for travellers so as to facilitate their mobility and provide a better travel experience. We also seek maximum efficiency to meet the needs of local authorities with reasoned means.
Increased traveller benefits to promote recourse to public transport
Reduced travelling time for the simplest transfers

Bus services combined with other modes of transport (tramway, bicycle, walking, etc.)

Timetables designed to make connections smooth, simple and practical

Traveller applications providing real-time information and an itinerary calculator
Quality and safety requirements
Our global fleet of 17,1% non diesel alternative fleet, across 19 countries, symbolises the spirit of Transdev with regard to our clients and travellers. We are particularly demanding with regard to:
ensuring quality of service: safety, punctuality, comfort;
deploying and installing a culture of safety among our employees;
driver training;
our daily involvement in client relations.
We are the European leader in zero-emission buses
The ecological footprint of buses is an obvious and constant preoccupation. With a current fleet of 3000 zero emission vehicles, we rank number 1 in zero-emission mobility in Europe.
In our constant quest to find new innovations to reduce our environmental impact, we carried out tests in Brittany (France) on a car powered by natural gas (NGV) and with enough autonomy to run two days without needing to recharge.
The Result? Reduction of 95% in fine participle emissions, of 50% in sound, of 30%-50% in costs and more comfortable smoother drive for passengers. The aim of the pilot test is to use NGVs on all of our CAT29 lines.