As a result of our Group's commitment to sustainable mobility, we have established a partnership with Sustainable Bus to promote zero emission mobility.
The Sustainable Bus Tour 2021 is organized around two web events with the goal of discussing sector-related key issues and outlooks with the participation of operators, manufacturers, providers of components and technologies.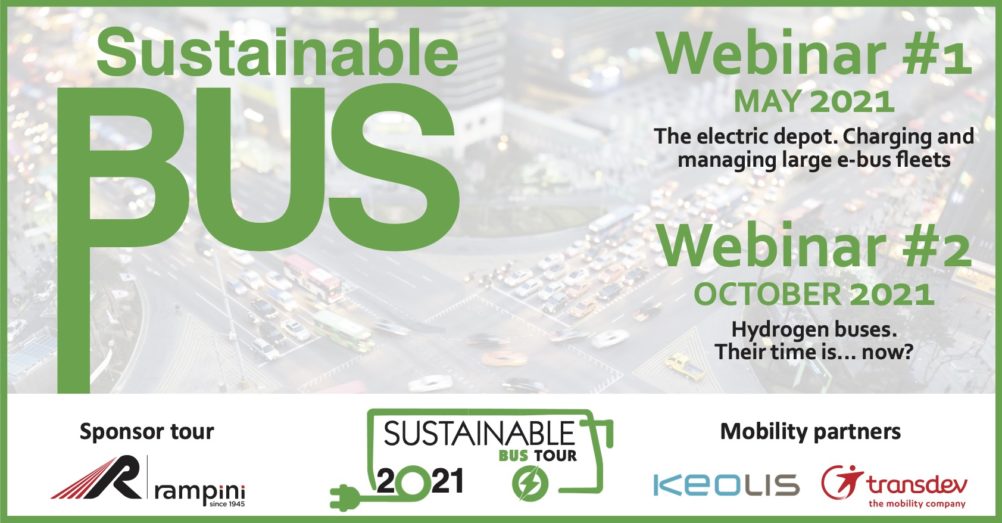 #1 Webinar: The electric depot. Charging and managing large e-bus fleets
The first digital event takes place in live session on May 6, 2021, focused on battery-electric bus deployment and managing strategies when it comes to operate large zero emission bus fleet.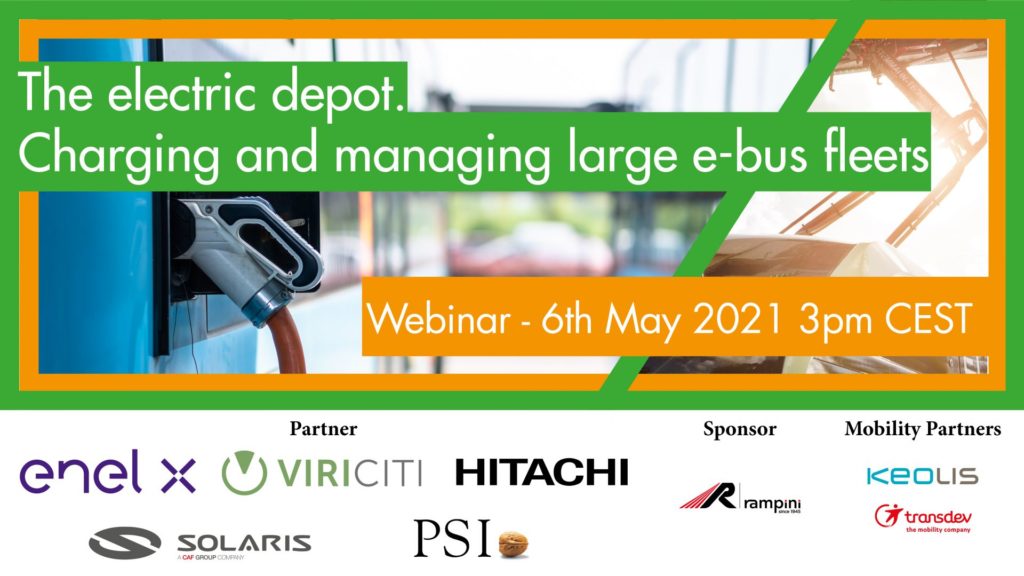 Tanguy Bouton, the Transdev Group Corporate Fleet Director, will speak next 6th May at the round table which will be held at 3 pm on the theme:
"The electric depot. Charging and managing large e-bus fleets"
We support the energy transition in the regions with high-quality mobility solutions that reduce emissions per passenger. In Europe and around the world we launch e-bus fleets and gain a solid experience with zero emission bus operations. The transition to zero emission buses in urban public transport must be based not only on a careful examination of current needs, but also an informed view on future scenarios.
Our role is key in the fight against climate change, our strategy formalizes our commitments and our concrete actions for sustainable, low-carbon mobility: our alternative fuel fleet is growing (electric, biogas, hybrid, battery-electric and hydrogen vehicles), we recycle over half of our waste, each year we reduce our greenhouse gas emissions and our drivers are trained in eco-driving.
We commit to develop a more sustainable public transportation. By the end of 2020, Transdev was operating 1,200 electric buses worldwide. By the end of 2021, the fleet of electric buses in operation is expected to reach 1,800 units. In 2025 we aim to reach 5,000 electric vehicles.
We use a range of charging solutions, including opportunity charging and depot charging. Battery-electric buses account for the majority of today's needs but hydrogen-powered vehicles are also promising solutions for the future.
Find out more news in the replay from the webinar: