Redbus Urbano, Transdev's subsidiary in Chile's capital Santiago recently defended its position as the leading transit provider in the city by winning a competitive tender that extended Redbus operations by 5 years with a possible extension of 5 additional years. With this win Redbus Urbano will operate a total fleet of 912 buses, including 258 electric buses to serve two service areas and 50 urban lines. 
The tendering process began in December 2020, 16 offers were received from three international companies and two local ones, including Redbus Urbano. The awarded units are mainly for services in the northeastern area of the city, where Redbus Urbano has vast experience after operating since 2005. Service area 4 includes 29 lines and 3 terminals, while the new Service Area 6 includes 21 lines and 4 terminals.
The specifications of the new vehicles will set a new standard that improves the onboard customer experience and the working conditions for the drivers. For this reason, free wi-fi, USB ports, air conditioning are mandatory and the requirements for the interior and exterior design of the bus have been improved.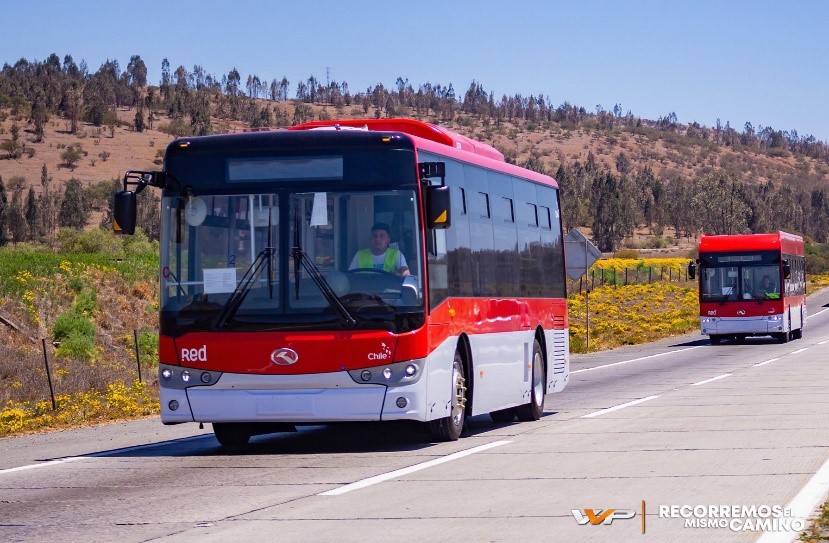 Specific safety conditions have been established for drivers, such as a safety cabin, and the incorporation of comfortable seats, internal and external safety cameras on board the vehicles, object proximity detection systems to avoid collisions, internal screens to display trip information, and driving quality systems.
The new contract brings improvements in other aspects as well:
Incorporation of service mechanics to improve the quality of service
Certifications in road safety, gender equality, work-life balance
A minimum percentage of 7.5% women in the operation and maintenance staff is required
Therefore, a total of 1,637 new high standard buses will enter the system, of which 991 are electric buses. As a result, Santiago will have a total fleet of 1,770 electric buses, consolidating its position as the city with the largest electric fleet in Latin America and one of the largest in the world through a sustainable fleet, friendly to the city and the environment, at a competitive cost for the system.