The Transdev Spirit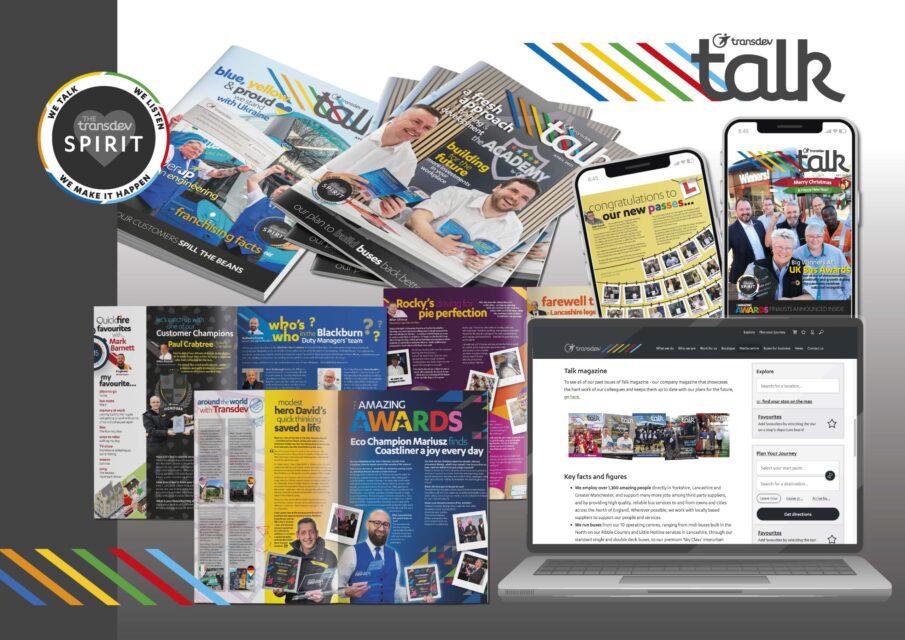 The Transdev Spirit sums up our internal culture – now all the more critical as the business and industry faces a people resourcing challenge. It brings together in reality a range of new or enhanced internal functions including The Academy, our network of people development centers, alongside StepUp, our opportunity program leading to more senior roles.
The Transdev Spirit now has its own visual brand capturing three key messages:
We talk
We listen
We make it happen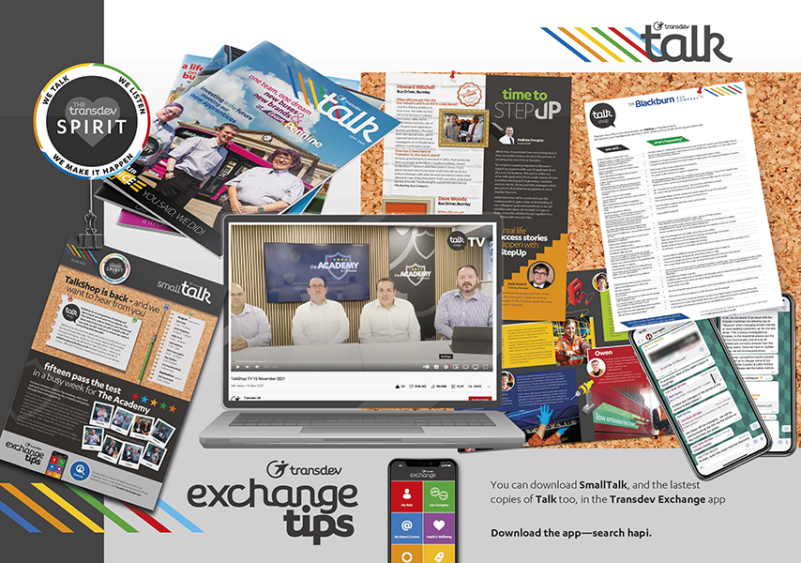 We value inter-personal relationships alongside informal warmth within our teams, supported by communications channels including:
Transdev Talk – our in-house magazine profiling our amazing teams and individuals and updating on key business projects. For 2022, we have increased publication from quarterly to bi-monthly and expanded fresh and engaging content. The magazine is mailed to all 1,400 colleagues' homes and is downloadable via our website.
SmallTalk – a three-page PDF color document emailed fortnightly across the organization, plus printed copies displayed at all 10 operating centers. SmallTalk features concise content to fit between issues of Transdev Talk – ensuring our internal communication remains timely and relevant.
TalkShop – our program of visits by our senior leadership team to our operating centers. We listen and exchange information in a relaxed style to encourage everyone to contribute thoughts and ideas. During the pandemic travel restrictions, we developed TalkShop TV – a monthly YouTube video update featuring our CEO and Operations Director, with contributions from our senior team, sharing business information and thanking our people for their commitment in challenging times.