Promoting the circular economy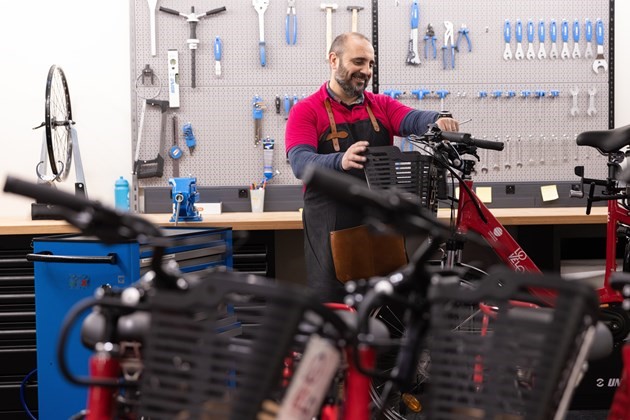 We promote a circular economy approach that is respectful of the environment. In addition to shifting alternative mobility, the circular economy model must be integrated throughout the production and life cycle of current means of transportation.
The sorting of waste, whether or not hazardous, is a requirement in our networks. To meet this obligation, different bins are available. In order to track the waste until its end of life, we also monitor the treatment of our waste using tracking slips for hazardous and non-hazardous waste, in compliance with the regulations. We have developed master contracts that
enable our entities to take advantage of our national networks of suppliers, thereby ensuring a standardized level of waste treatment – for example for the treatment of our waste oils, aerosols, soiled rags, etc.
Our analyses confirm the importance local governments ascribe to the circular economy and its ability to build richer, more resilient and thriftier communities. For example, in 2020, in Brisbane, we set up a photovoltaic energy production center that enables solar-powered vehicles to maximize their range. As a result, our energy is produced and consumed locally, for 100 % zero-emission travel within the city. This expertise, derived from our Smart Grid management experience, contributes significantly to achieving the objectives set by the public transit authorities.