Mobyyou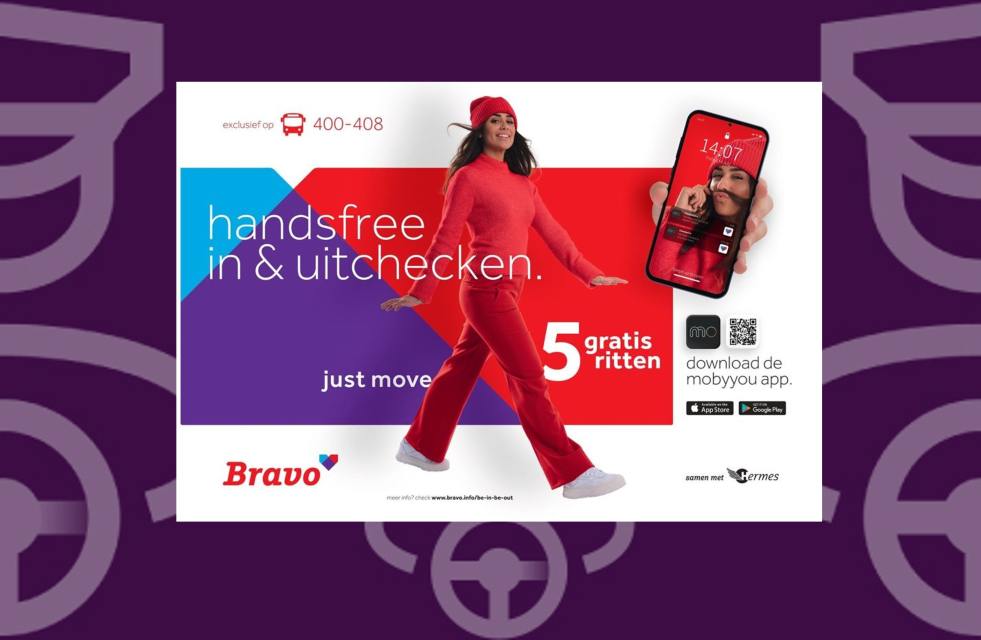 The Bravo network, which operates in and around Eindhoven (Netherlands), offers the Be-in-Be-out (BIBO) service on its electric buses. BIBO enables passengers to get on and off the bus as they please, while their cell phone validates and pays for their journey. This service is made possible by the Mobyyou application (available for Apple and Android). It automatically records passengers' bus journeys, based on the stops at which they board and alight.
The Mobyyou application lets you pay for your journeys via a Bluetooth connection, as you enter and exit the bus.
After downloading and installing the application, simply complete your profile by following the steps. When boarding the bus, you must present your travel authorization to the driver. After about 100 meters of travel, the passenger is registered. As soon as he gets off, the phone loses the connection and indicates at which stop he got off.
BIBO is now available on the Hermes 400, 401, 402, 403, 404, 405, 406, 407 and 408 lines in Eindhoven.