Flowell, a dynamic lighted signage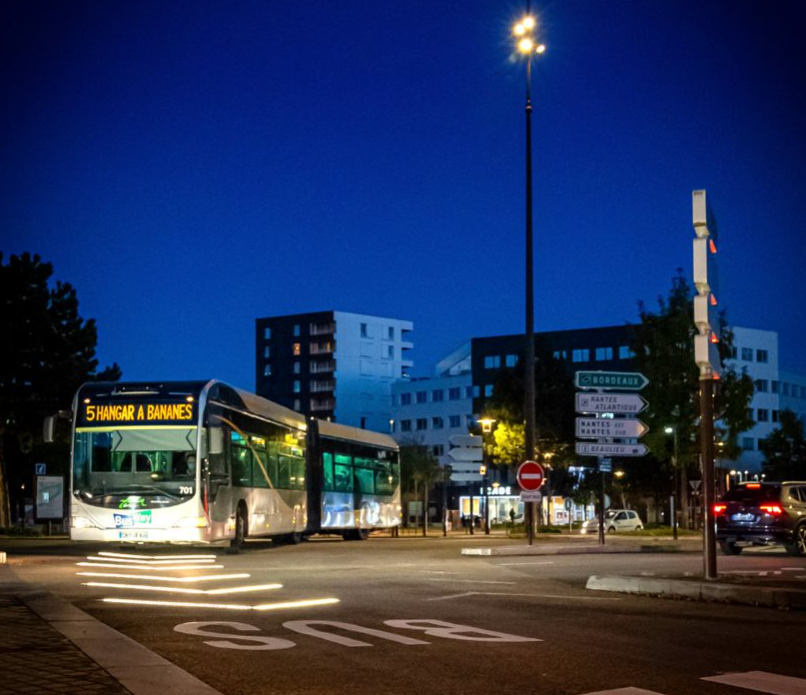 Flowell, a dynamic lighted signage to ensure more safety.
The dynamic LED traffic signal system, Flowell, has been developed by the company Colas. It is being tested in real life since March 2020, on a very dense intersection in the Ile de Nantes sector. Flowell shows the trajectory and approach of the priority 5 busway line on the ground and alerts other users of the public space. 
Improved safety for users of the area (no accidents involving injuries or property;
Improved compliance with traffic lights, except for cyclists;
Good understanding and acceptability of the Flowell device
Decongestion of the intersection to facilitate the passage of buses: reduction in the number of emergency braking and complete blocking of buses; good understanding by motorists that the dynamic light system indicates the imminent crossing of a bus.
Improvement in drivers' working conditions: nearly two-thirds of drivers report better compliance with traffic lights.