Developing "tailor-made" green solutions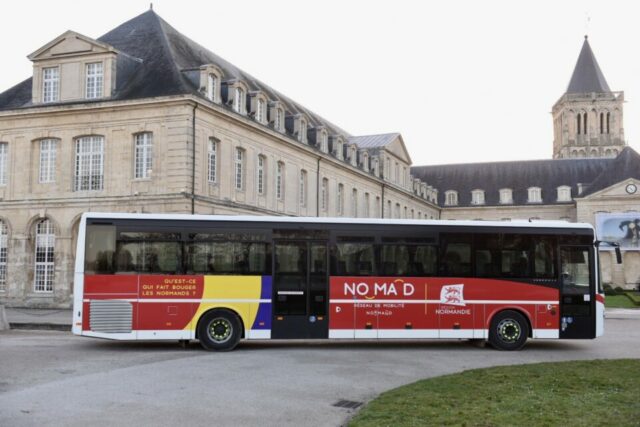 Transdev has analyzed its clients' environmental expectations and challenges to respond appropriately to the specific constraints and strengths of each local area.
Our "tailor-made" green solutions assist our clients to meet the challenges they face, as well as citizen awareness-raising, environmental efficiency and ecological and energy transition goals. 
A first retrofit trial was carried out in Normandy to create the Nomad hydrogen coach. The retrofit replaces the combustion engine with an electric one powered by a battery coupled to a fuel cell. This process increases our share of clean vehicles without replacing our fleet, reduces the production of vehicles and enables us to optimize our procurement. This process was carried out using Crossway Iveco coaches (580 vehicles out of 1,750). The new engine uses 30 kg H2/day/coach and can travel 380 km per day. This range of a zero-emission engine enables us to considerably reduce the CO2 our transportation fleet emits into the atmosphere.