Coach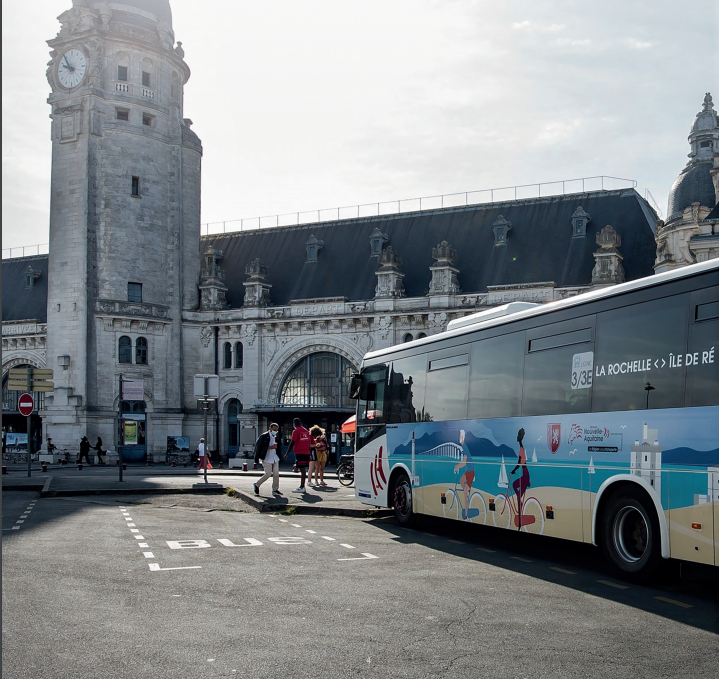 The coach must play a more central role in daily travel. Express bus solutions offer flexibility and rapid deployment, with a focus on multimodality. At a time when the law on the orientation of mobility is facilitating the development of reserved lanes, and in a context where ecological efficiency and purchasing power are key issues, it is becoming essential to optimize the use of the road to take advantage of these structuring lines for public transportation.
Edouard Hénaut, General Manager of Transdev France
What are the challenges for coach lines?
The coach makes it possible to :
Meet the needs of daily commuting to and from work and school;
Take into account off-peak travel, which is already significant and will increase due to the aging of the population;
Develop a quality offer to generate new habits in the use of public transport and give a new image of the coach. Because in the collective mind, the coach still has an image that is sometimes outdated, which is detrimental to its attractiveness and does not encourage its development;
Maintain the criteria for success: frequency, range of hours, quality of service, regularity, accessibility, comfort, speed.
Coach lines operated by Transdev in France
Sky Class
Sky Class is a fleet of 14 stunning luxury buses on two flagship branded motorway express routes: Witchway between Burnley, Rawtenstall and Manchester, and Cityzap between Leeds and York.
Find out more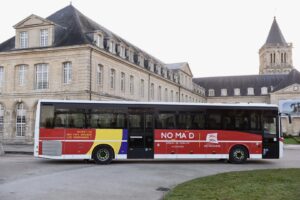 Lines Pont-Audemer > Le Havre, and Pont-Audemer > Rouen
These lines have an effect on modal shift; some passengers have given up their cars in favor of this mode of transportation. They appreciate the direct access to the centers of Le Havre and Rouen. The users approve of the service with the following main benefits: time saving and useful time, stress avoided (especially by parking), financial gain.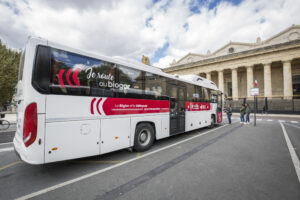 Line Créon > Bordeaux
The line serves 7 communities before reaching Bordeaux, allowing it to operate a cabotage service for the local area population, while also reaching far beyond these comunities. The service has demonstrated its ability to be a real alternative to the private car: 43% of users come from the car.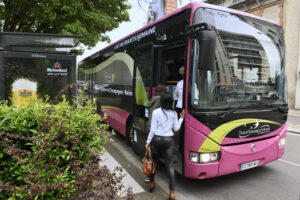 Line Troyes > Châlons-en-Champagne > Reims
It is the first historical regional express line outside the Ile-de-France. It provides access to universities, employment areas and administrative centers. Its route has been adapted over time, according to demographic changes and the installation of new business areas. The line has always retained its express character, with few stops and crossing municipalities to offer a form of cabotage.