Citalis network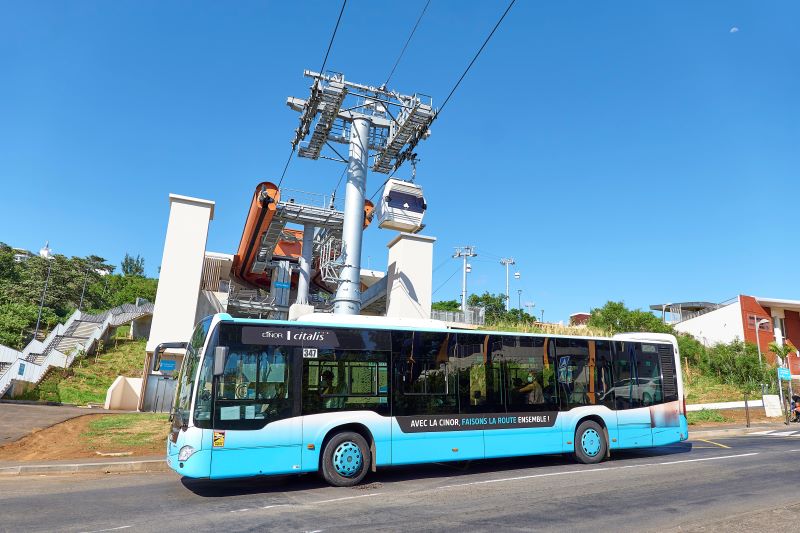 CITALIS is the commercial name of the CINOR urban network. It offers 70 lines covering Saint-Denis, Sainte-Marie and Sainte-Suzanne with 4 types of service:
TCSP lines, the 1st Bus Rapid Transit system in overseas France, with 5 km of dedicated bus lanes running from Mail du Chaudron to Saint-Denis Town Hall.
Urban and Interurban routes, including route 31 serving the 3 communes from Quartier Français to Le Chaudron.
Local routes, mainly served by taxibus-type vehicles.
 The Papang cable car line, with 5 stations serving 5 districts of Saint-Denis, from Bois-de-Nèfles to Chaudron.
kilometers travelled per year