As the original shareholder in MaaS Global, Transdev is making a further investment in the start-up as part of a second funding round of €14.2 million, alongside Toyota Financial Services, Aioi Nissay Dowa, Denso and Swiftcom. The Transdev group is delighted to welcome new partners to this joint project, which is leveraging innovation to provide future transport solutions.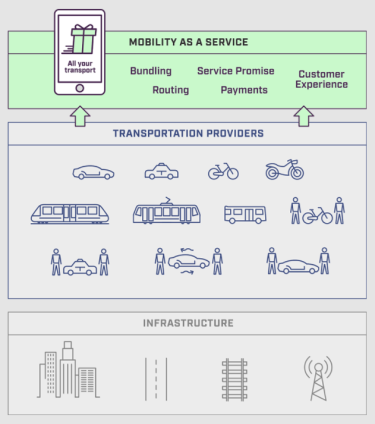 MaaS Global offers an integrated mobility service via its app, Whim, with the eventual aim of replacing car ownership with a mobility service that covers all modes of transport, both public and private, through a monthly subscription. The app is already available in Helsinki and Birmingham, and will soon reach Amsterdam and Stockholm.
Transdev, the leading group in mobility solutions, has extensive international experience and knowledge of public and on-demand transport, and is a source of acceleration for MaaS Global.
Sampo Hietanen, MaaS Global's foun der and CEO says: "It is extremely valuable to us to have the world's leading public transport company believing in us and continuing to invest in the MaaS Global success. The open attitude and understanding of the change in mobility at Transdev is really remarkable. We all know that it's a long road but it helps to have strong backing."
Christian Schreyer, Director of Strategy and Performance with the Transdev group, says: "The mobility of the future will be personalised, autonomous, connected and electric. By strengthening our ties with MaaS Global, we are consolidating our position in future mobility through MaaS expertise."
A 70% owned subsidiary of Caisse des Dépôts in which Veolia has a shareholding of 30%. Transdev is a leading global provider of mobility services. It supports public transport authorities in everything from the pre-project phase to project management assistance to daily operation of public transport networks. With 83,000 employees in 19 countries, the group operates 43,000 vehicles and 22 tramway networks. In 2016, Transdev had a turnover of 6.7 billion euros.