The booking will still be organized so that there will always be some free space between each party. Snälltåget also introduces table reservations in their restaurant coach « Krogen » so that more people can enjoy something good to eat and drink during the trip all while physcially distancing.
Traveling together thanks to "Tillsammans", the new ticket option
The new ticket « Tillsammans » (together) means that the accompanying adult receives a 50% discount on the price. The ticket can be purchased online at Snälltåget.se by entering the discount code TILLSAMMANS.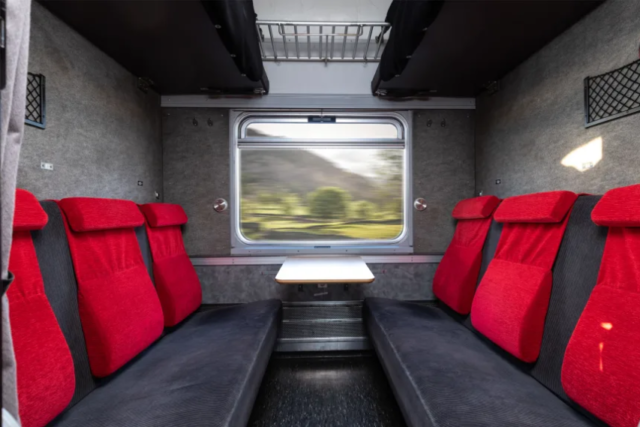 Safety is very important to us at the same time as we are driven to give our customers a pleasant and affordable journey. Therefore, we now offer a new ticket that we call « tillsammans » and means a better price for those who want to travel together. At the same time, we will continue to block the adjacent seat on all our departures for all our passengers to be able to keep their distance and travel safely with us, says Marco Andersson, Marketing Manager for Snälltåget.
Snälltåget also sells its own compartment on some day trains Malmö – Stockholm, which is also a solution for those who want to travel together or keep extra distance to their fellow passengers.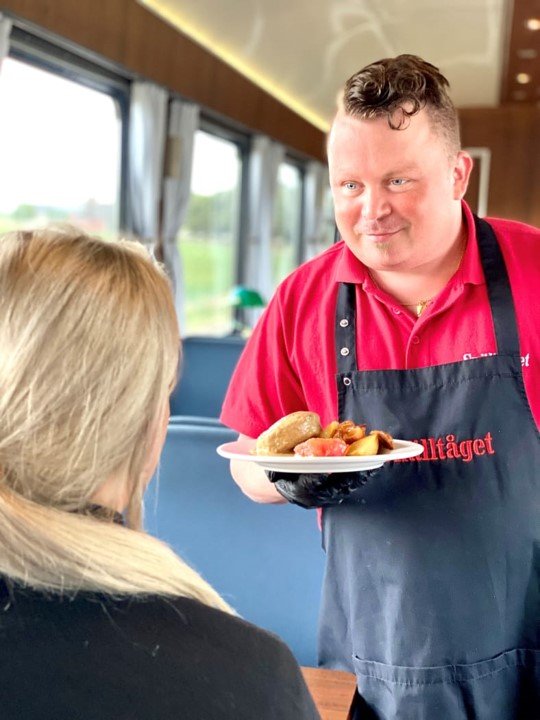 In addition, Snälltåget is now introducing table reservations on all departures Malmö – Stockholm and also on the trains to the Jämtland mountains. Customers can book a table for one hour. The staff takes the order and the food is served on real plates with silver ware at the table. The main courses served on board come from Maten é klar, Tareq Taylor's company producing traditional homestyled dishes ( Tarek Taylor is a famous Swedish chef and restaurateur), which is cooked only on natural ingredients and no additives.
By booking a table, we can help spread the visits and reduce the risk of congestion in the restaurant coach. A simple solution that creates benefit and makes it easier for everyone to be able to take their responsibility in these times, says Marco Andersson, Marketing Manager for Snälltåget.
Booking a table is possible after customers have bought their trip and booking can be made up to two months before departure. At the same time, Snälltåget has introduced a self-scanning cash register for customers who want to bring coffee, soft drinks and sandwiches to their seat.