Transdev, through its subsidiary Cityway, and the River Parishes Transit Authority (RPTA) in Louisiana, USA is improving its services with the launch of a new innovative Transit On-Demand booking platform allowing customers to book their rides on a mobile application, the RPTA website or on the phone with customer service.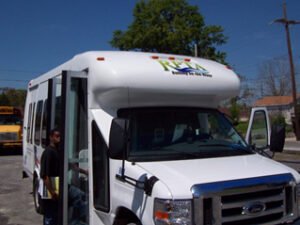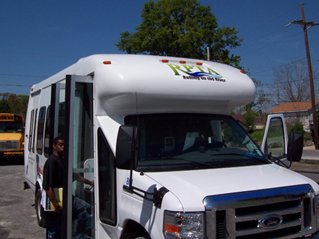 Thanks to the solution provided by Cityway, customers can book one or more trips in advance up to the night before their trip without having to call customer service during office hours. They can choose their pick-up/drop-off location anywhere in the RPTA service area.
The system provides customers with real-time information and notifications to confirm their bookings; informs them that their ride is approaching for pick-up; gives them information on the live position of the vehicle on the map; and real-time estimated time of arrival.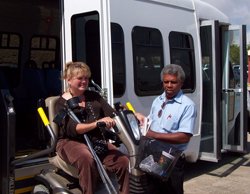 This advanced Transit On-Demand technology platform (MyMobi/Link) also helps RPTA with its operations providing real-time navigation to drivers, thus guiding them on the most efficient route to pick-up/drop-off riders. The routing algorithm organizes customer bookings to provide the quickest trip with less wait time for an improved experience. Overall, this technology provides a much more efficient and on-time service and offers the best user experience, allowing riders to manage their mobility 24/7 through the web or mobile app.
The RPTA Board would like to thank Transdev for launching the Cityway program. As a board, we are always exploring ways to increase efficiencies. I'm confident that the deployment of this technology will allow us to add capacity while offering an improved reservation experience for passengers.
Corey Faucheux, RPTA Board Chairman
Transdev is excited to provide this technology to the citizens of the River Parishes and neighboring communities. Providing a more efficient, safe, and reliable transit service is Transdev's highest priority.
Rob Killebrew, RPTA and Jefferson Parish Transit, General Manager
The Cityway Transit On-Demand technology deployment at RPTA far exceeded my expecting. Within 60 days, 80% of all passengers transitioned from old-school call-in service to app usage. At the same time trips per hour grew by 12% without increasing capacity.
A few months later after Hurricane Ida, the system showed its viability allowing us to be back in service within 15 days while the building was still in the demolition phase. Again, this product far exceeded by expectations.
Derrick Breun, Transdev EVP of Operations
Cityway is pleased to partner with RPTA and Transdev on the deployment of our Transit On-Demand Management Solution to provide riders with new ways to easily manage their mobility services. The solution also provides operations with proven tools to monitor the performance of the TOD service and thus ensure the quality of the service provided to RPTA riders. Cityway is Transdev Innovation division, leader in Integrated Mobility Platforms, Transit On-Demand/Microtransit Technology and Smart Mobility Services.
Chloe Spano, VP Business Development and Innovation at Cityway North America.
The RPTA serves St. John the Baptist and St. Charles Parishes with connecting service to Jefferson and St. James Parishes in the surrounding area of New Orleans. RPTA service is a door-to-door service that until now, required riders to book their rides through the customer service reservation line, at least 24 hours in advance (48 hours in advance for the St James Parish service).