Meet the little and large duo now turning up the heat on a key Lancashire bus route, as operator Transdev spreads its wings to serve new areas of the Red Rose County for the first time.
Transdev's Hotline service linking Preston with Blackburn and Burnley already features smart new-look double-deck buses launched in February to deliver higher quality and comfort on East Lancashire's leading inter-urban bus route.
And now an all-new route, named Little Hotline, is running alongside its bigger sibling following a successful Bank Holiday weekend launch, using brand new buses built in the North West and expanding Transdev's Lancashire network to serve Bamber Bridge, Lostock Hall, Farington and Leyland.
Transdev's new buses have been specially built by Rochdale-based manufacturer Mellor as part of a £2.4 million total investment by the bus firm in its Lancashire network – and each bus is fully accessible and stylishly appointed inside and out.
The new Little Hotline service is delivered in partnership with Lancashire County Council and together with the existing Hotline route, doubles the frequency of Transdev's buses on Monday to Saturday to up to four buses per hour between Preston city center, Walton-le-Dale and Higher Walton.
As part of our new multi-year partnership with Lancashire County Council, we're delighted to introduce our new Little Hotline service, which takes us into new areas of the county for the very first time. The reaction from customers old and new over the first couple of days has been amazing – so many people are telling us what a positive difference these new buses are making.
The smart and stylish brand-new buses for Little Hotline have been custom designed for us to offer the comfort and space which customers using our Hotline service already know and love, in a fully accessible bus which can also navigate busy town streets and side roads with ease.
Our investment in these amazing new vehicles is all about helping us to deliver on our mission to create buses people are proud to be seen on – and as Lancashire follows the Government's roadmap out of lockdown, we'll be playing our part in rebuilding the county's economy by making travel easier and reducing congestion.
A key benefit of Little Hotline being part of our Transdev family is better and simpler ticketing. It means our customers will be able to make easy connections with our other existing bus routes for onward travel across Lancashire and into Greater Manchester, all on one ticket – making travel easier and better value for money.
As always, every one of our buses is clean, safe and ready to go, and we will continue to maintain the highest standards as we know it's a vitally important way to make sure everyone returning to bus travel can enjoy doing so with confidence.
Alex Hornby, Transdev's CEO in the UK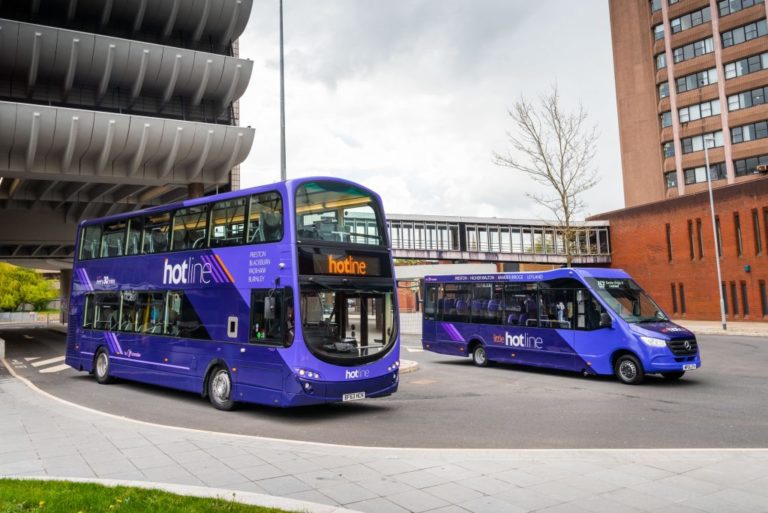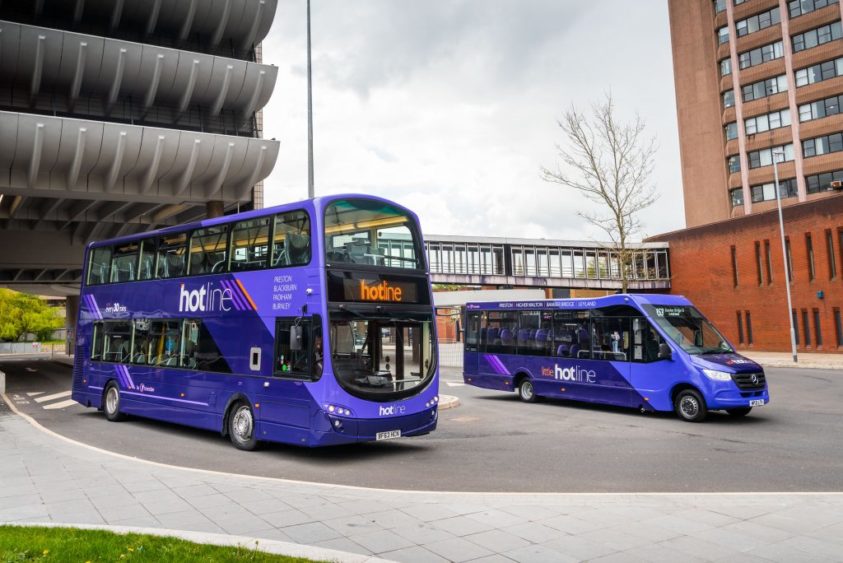 The Little Hotline-branded service represents a real improvement to the bus network between Preston, Bamber Bridge and Leyland, with smart new buses and alongside the existing Hotline service, four buses an hour between Preston and Higher Walton.
This new service is part of a package of improvements to bus routes supported by the County Council and will improve access to education and employment opportunities and reach essential services.
These new buses are accessible, comfortable and convenient, and I hope people will make good use of them and give them a try as we build back patronage on all our supported services.
Andrew Varley, Lancashire County Council Public Transit Manager