The Semo network operated by Transdev Urbain Seine Eure northwest of the capital Paris is launching the first Transdev Normandie e-boutique compatible with the region's ticketing system, Atoumod.
The Semo network is launching its e-boutique accessible on computer, tablet and smartphone from the semo-Mobilité.fr site. What makes the project unique is that it is the first for Transdev Normandie to be compatible with the Atoumod regional ticketing system.
With the Atoumod ticket, a single card is valid for travel on all partner networks including Semo, even if the passenger changes mode of transportation. This card offers the possibility of traveling by train and of getting around by bus, coach or tram in Normandy, reducing expenses, transportation time and carbon footprint.02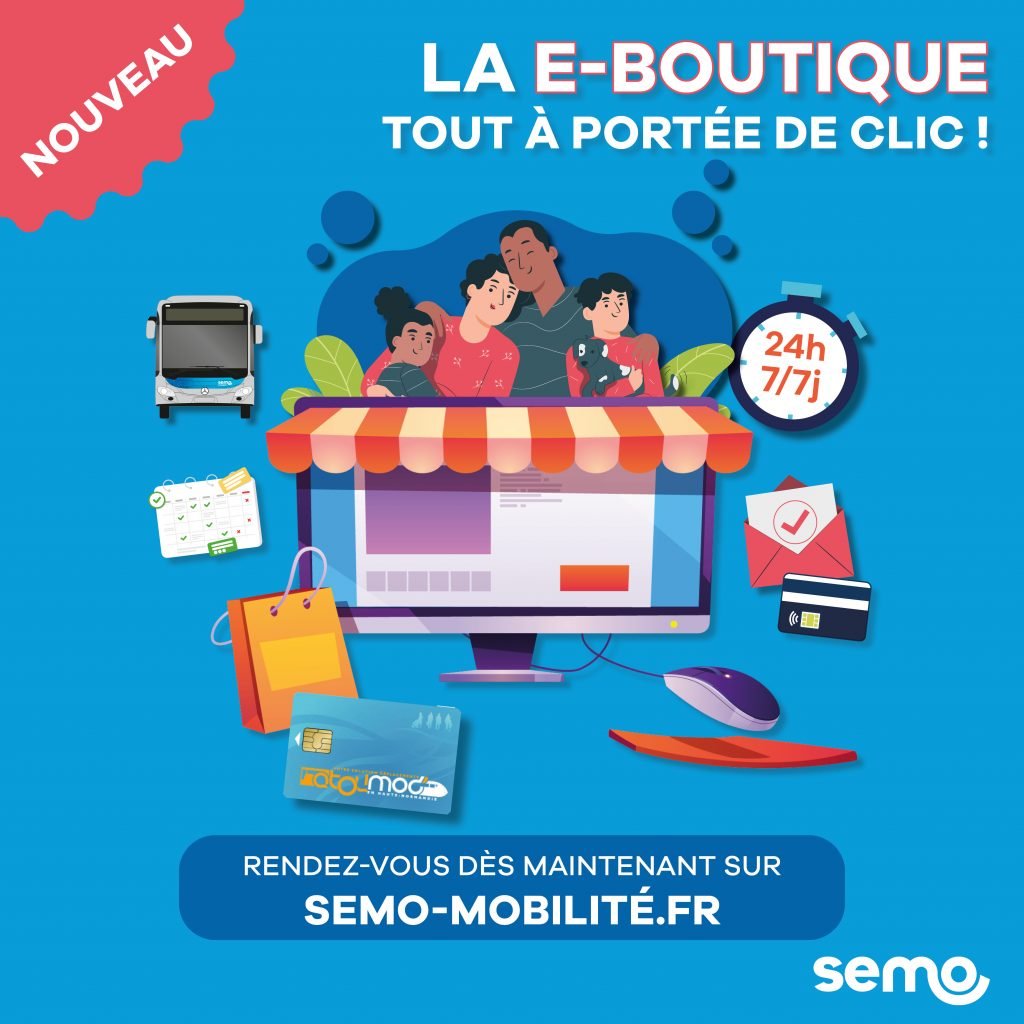 The Semo e-boutique not only offers customers the possibility of recharging their Atoumod card remotely, but also offers a paperless purchase service for school season tickets and other transportation tickets for the inhabitants of the Seine-Eure agglomeration, who do not have a nearby sales office.
Now Semo network customers benefit from a sales channel accessible 7 days a week, 24 hours a day to create or reload their transit pass, buy tickets, consult their history, manage their supporting documents, just a click away!
A communication campaign was carried out in July and August on various media: posters in the city of Louviers, radio spots, targeted campaigns on Facebook and on back of buses to make people discover the new Semo digital solution.