After Arriva region Lelystad, where this is already possible since March 2021, this is the second region in the Netherlands where this will be possible. Public transport payment will change in the coming years. The OV-chipkaart (the current contactless smartcard) will be replaced by a new card and new forms of payment will be introduced. Customers will soon be able to decide for themselves how to pay. This will make travelling by public transportation even easier. These new forms of payment will be introduced nationwide by all public transit companies under the umbrella name OVpay.
Checking in and out with a debit or credit card is one of these new forms of payment. For Transdev it is an addition to the existing possibilities to travel with the OV-chipkaart or with a barcode. The public transit operation Gooi & Vechtstreek includes the towns of Hilversum, Huizen, Muiden, Weesp, Naarden and Bussum, and the R-net line 320 (Hilversum-Amsterdam v.v.). In addition, Transdev also offers rush-hour line 200 towards Utrecht Science Park and rush-hour line 221 to Amsterdam-Zuid. Travelers who transfer to the train or bus/metro of other carriers are advised to still travel with the OV-chipkaart.
Jeroen Olthof, Deputy of North Holland for Mobility & Accessibility: « This development makes it even easier to get on the bus. That's important because the pressure on our roads will increase enormously in the coming years due to population growth. More public transit customers mean less congestion and fewer emissions. That is good for accessibility and quality of life."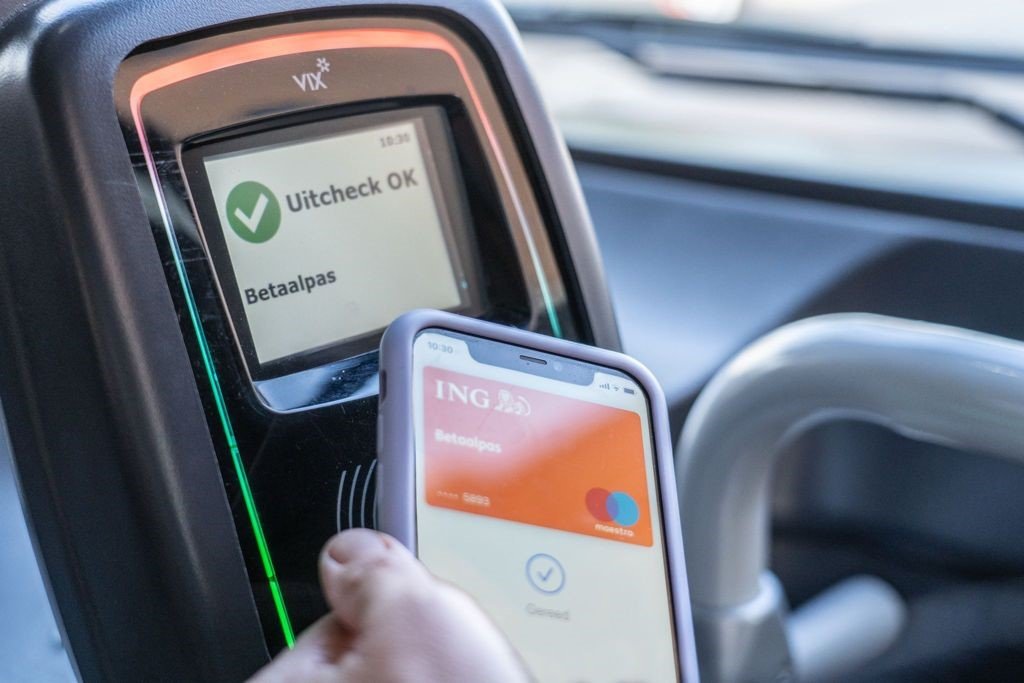 How does it work?
Travelling with a card is very simple – exactly the same as the OV-chipkaart: a customer checks in with a contactless payment card, plastic or on a mobile phone – and starts their journey. When leaving the bus, they check out with the same payment card. The price for the trip is the same as traveling with a public transit smartcard without a discount or subscription. At a later stage it will also be possible to link discount products to a debit or credit card.
The costs of the journeys made on one day are added up and debited the following night as a single total amount; this total amount is visible to the customer on the payment statement of the bank or credit card provider concerned. The customer can find his or her travel statement by entering the code listed on the payment statement at www.reizenmetjebetaalkaart.nl. We are working on making this process more user-friendly.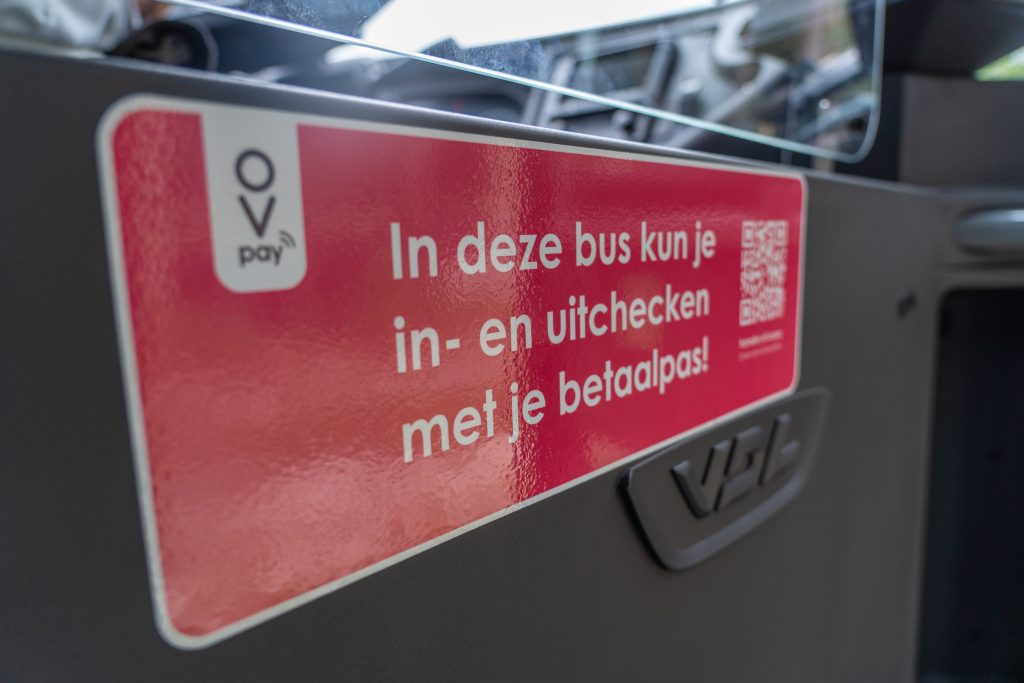 Soon all over the Netherlands
Checking in and out with your contactless debit or credit card in the Gooi & Vecht region is part of the national public transport payment innovation program in which public transportation companies, Translink, and the public transit authorities are collaborating. The new forms of payment for public transportation will be introduced in phases between 2021 and 2023. Ease of use and reliability are paramount for OVpay. The new forms of payment will therefore first be tested and piloted on a small scale, both behind the scenes and in practice.
Information for travelers about the trial in Gooi and Vechtstreek can be found at www.transdev.nl/ovpay. Information about the introduction of new forms of payment on public transit is available at: www.ovpay.nl.