This project is integrated in a more global process of innovation conducted by the City of Verdun and the Grand Est local authority, and the autonomous mobility service project is totally in line with this vision.  
The itinerary chosen in the city center serves different shops, restaurants, parkings and others activities during the summer period which is very touristic.
This shared autonomous transport service in Verdun is made by an EZ10 EasyMile shuttle with speed reaching 14 km/h on open roads.
Every passenger can be informed of the autonomous shuttle position with the ZenBus application, already used by the public transport network TIV by Transdev. The stops are served every 12 minutes.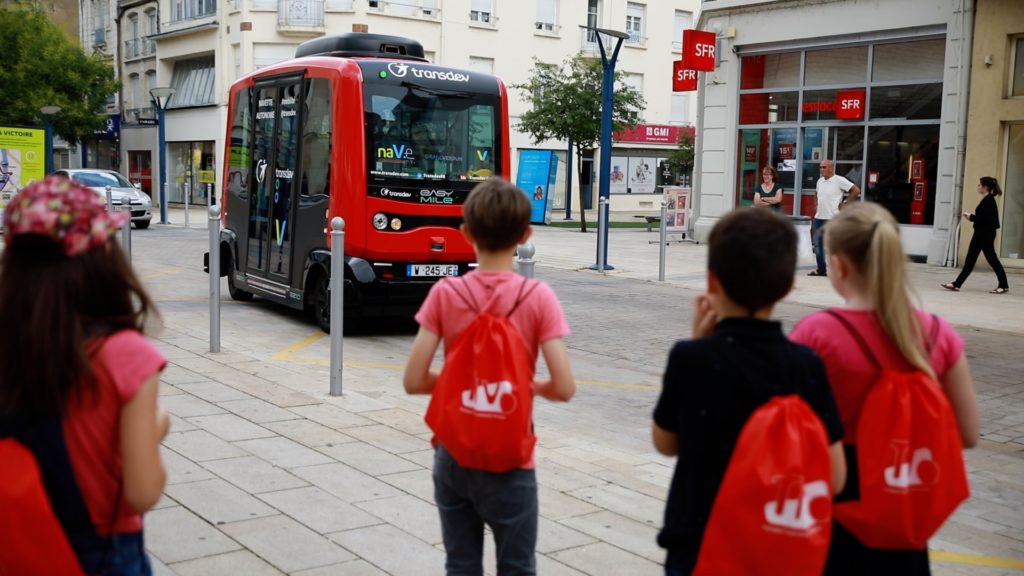 The service is accessible to people with reduced mobility and available from Tuesday to Saturday from 1 PM to 8 PM. The service is very successful! A lot of habitants and tourists are using it.
This type of autonomous transport is suitable for all ages.  The children of Grand Verdun schools discovered this new mobility thanks to different activities organized by the city of Verdun and Transdev Verdun: drawing contest, information's days, tests of the autonomous shuttle.
Contact our expert

Christine Peyrot
Commercial Director
Transdev Autonomous Transport Systems
Contact mail
Fields marked with an asterisk are required.