​​​"Wear it Purple Day" on August 26 was founded in 2010 in response to global stories of real teenagers, real heartache, and their very real responses. In 2010, several young rainbow people took their own lives following bullying and harassment resulting from the lack of acceptance of their sexuality or gender identity.
One of these young people was 18-year-old American university student Tyler Clementi who took his own life after being publicly 'outed' as gay by his roommate, prompting a frenzy as reports poured in of various young people sadly in the same situation.
As the world saw the faces of precious young lives lost, some young people found a new sense of conviction and purpose to ensure that young people everywhere would know that there were people who did support and love them. Wear it Purple Day was established to show young people across the globe that there was hope, that there were people who did support and accept them, and that they have the right to be proud of who they are.
As part of the "Wear it Purple Day" commemoration Transdev Australasia's "Pride Network" were invited as corporate members of Pride in Diversity to a special webinar featuring best-selling Australian author and speaker Catherine Fox, on why it's important to be your authentic self at work. Team members were encouraged to support Wear It Purple Day by wearing a touch of purple and to listen to colleagues and guest speakers and their experiences of authenticity and ally-ship, and discuss why this matters so much for the LGBTQI+ community.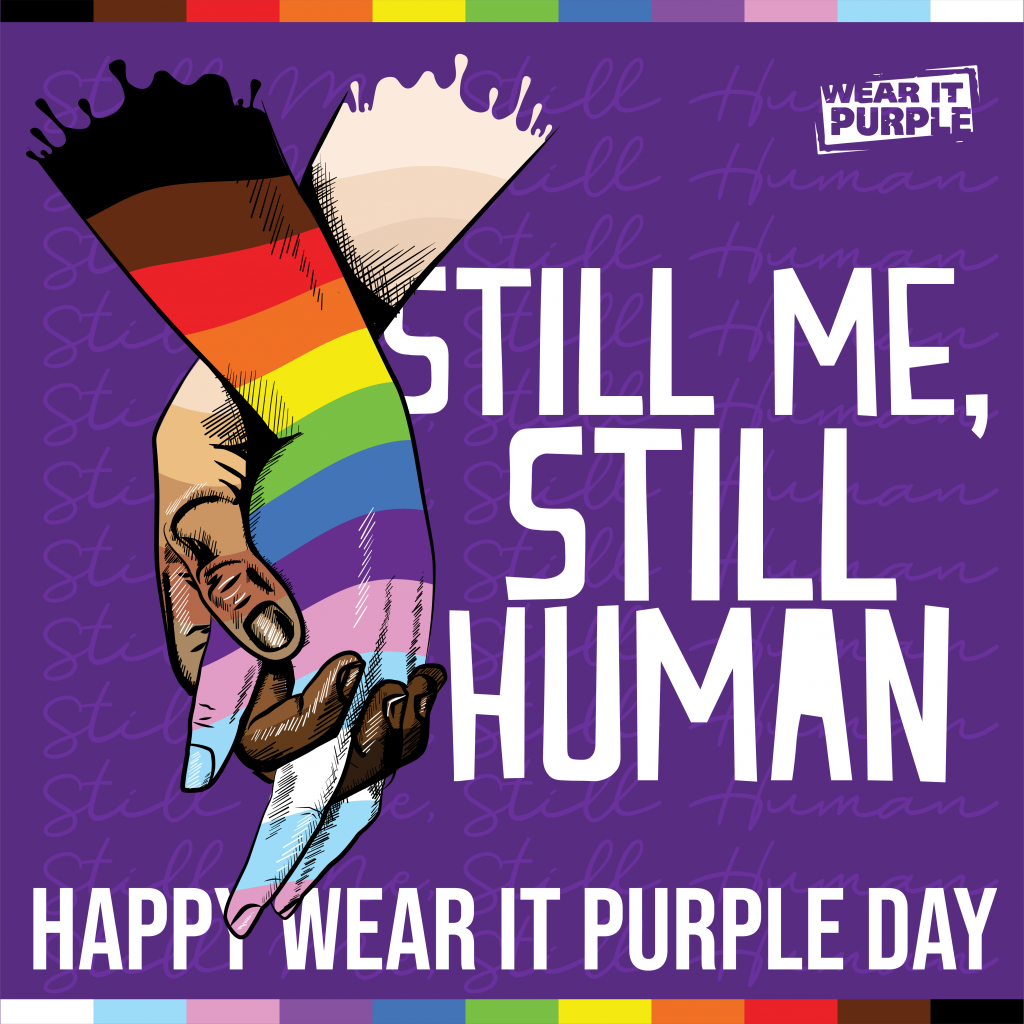 More information about the Transdev Australasia Pride Network
Founded in 2018, the Pride Network is available to all employees across Australia and New Zealand to join. There is a link on the employee mobile app and a chat group where team members can connect with LGBTQIA+ colleagues.
The Pride Network strives to create more meaningful collegial interactions and exchanges and it welcomes any Transdev team member to join us and contribute to a discussion on how best to make this happen. Whether it is keeping each other informed about days of celebration, local pride events and activities or what the local businesses are doing to celebrate pride or connecting with.
More information about the LGBTI+ community
The LGBTI+ community have an increased risk of suffering mental health issues due to discrimination and exclusion. LGBTI+ youth are twelve times more likely experience depression and five times more likely to attempt suicide:
75% LGBTI+ youth are bullied in Australia because of their identity
16% of LGBTI+ youth have attempted suicide
48% of transgender youth have attempted suicide
A recent study conducted by   University of Minnesota and California State University, stated that survey results from 1400 LGBTI+ professionals working in STEM-based roles were less likely to have come out to their work colleagues compared to other industries.
The disparity was particularly striking in engineering, where the majority of participants were open about their LGBTI+ identity in their personal lives but not in their professional ones. This highlights the importance of having LGBTI+ inclusion within the workplace.