Transdev Group considers that the path to diversity and inclusion represents both a journey and a destination that we all must strive for, each one of us. It is a state of mind which is at the core of all our daily actions to together promote and build a diverse workforce and an inclusive company culture.
At Transdev in Umeå in northern Sweden, the local Employee Engagement Group (also known as the TESS-group) found a unique and innovative way to bring attention to their own diversity and inclusion journey by publishing a book.
The book "Diversity & Inclusion – an employee project in Umeå" introduces the reader to many of the colleagues from the over 40 nationalities who agreed to be interviewed and that make up the local team. Beyond bringing attention to the importance of and celebrating diversity and inclusion, the book also provides the reader with insights into the personal stories of our colleagues and their personal journeys.
We caught up with Nils-Jame Bickham, Unit Manager at Transdev Umeå to find out more about this diversity and inclusion project that culminated with the publication of the book.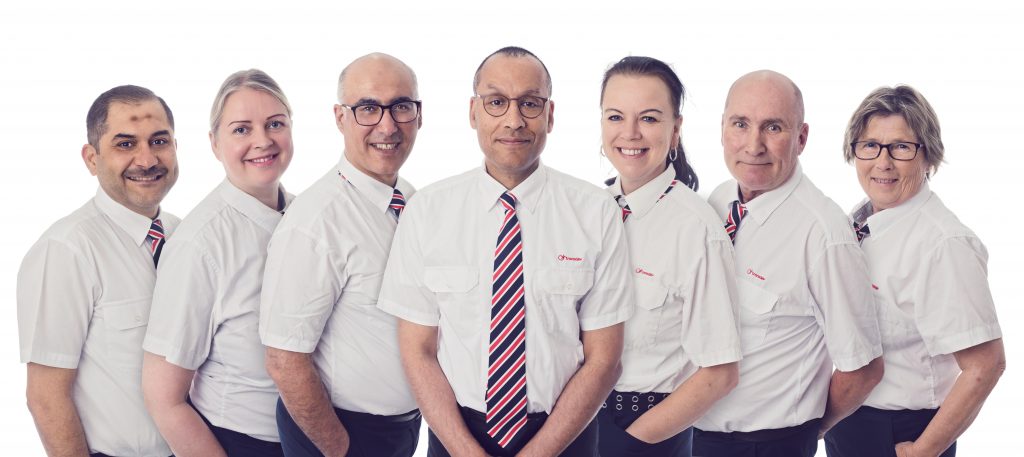 Nils-Jame, you are one of the driving forces behind this project, before we talk about it, tell us about your own story and how you came to be part of the Transdev Umeå team?
My parents are both American and a mixed-race couple. Due to the well-documented racial issues in the USA during the '60's, they were forced to leave the country and chose to settle in Sweden. Subsequently, I was born in Stockholm and grew up with my mother, along with my brother, who sadly passed away in 2006.
In 2003 I met my future wife who was at the time living in Umeå and eventually I relocated to Umeå in 2005. I obtained my license to drive heavy vehicles in 1985 and since that time, I have worked on and off as a driver. I've driven oil trucks, tow trucks and even tourist buses down to the continent, especially wintertime to the Alps in France, Austria, Italy and Switzerland. In addition to operating as a driver over the years, I also opened my own company working as an accountant/consultant.
After Transdev took over the bus operations in Umeå, I joined the company in May 2016 as an instructor and bus driver. Later that same year, I was recruited as a unit manager and have been working in that capacity up to the present day. Today, I lead a team of 110 bus drivers and 3 office cleaners.
What was the inspiration behind this diversity & inclusion project?
The inspiration comes from my wanting my team to thrive and feel at home working with us at Transdev. In Umeå our workforce is very diverse; half of our employees are Swedes, and the other half come from 5 different continents. I asked myself; "What do we know about each other?" and "How can we get everyone to feel at ease associating with each other and how to get everyone to feel included?"
How was the project received by the colleagues in Umeå?
The reaction was very positive, and many employees have thanked the TESS-group for having taken this initiative.
How has the project contributed to a more inclusive work environment?
I have noticed, and others have commented that the working environment has become easier. Now everyone speaks with each other and there is a greater understanding and acceptance of our differences.
What are the next steps in Transdev Umeå's diversity & inclusion journey?
We are starting with diversity groups that will meet regularly to discuss topics, but also to plan different activities to further strengthen inclusion and the feeling of belonging.
What does diversity & inclusion mean to you?
To me it is the key to a diverse workplace functioning at its best where everyone feels they are included and truly belong.