Transdev won the coveted Brandon Hall Group Silver Award for excellence in the Best Program for Sales Training and Performance category for its Gaining Clients for Life program. The Award was handed out during this year's Human Capital Management Conference on February 1st 2023.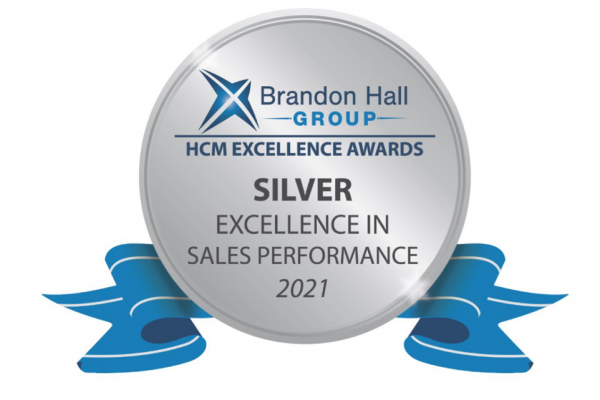 "Gaining Clients for Life" is a strategic training program created in 2018 by Transdev Group and supported by CEGOS. The program aims to improve Transdev's efficiency by better understanding current or future clients' environment. It initiates sustainable business dynamics to ultimately grow existing businesses and win new contracts.
The program's three main objectives are: strategizing Transdev client centricity, implementing and practicing client centricity, and winning & retaining clients. A special focus on inter-relational aspects, soft skills and emotional intelligence to improve interactions with the client is included.
"Gaining Clients for Life" is specifically addressing B2G (Business to Government) clients. The program has been developed to increase the business acumen and political savviness of General Managers (GMs), Regional Vice-Presidents (RVPs) and Business Developer (BDs), i.e., leaders carrying the responsibility or playing a role in contract management, contract expansion or extension and renewal. Expanding their skillset to understand B2G Clients and thus develop long-term fruitful commercial relationships is at its core.
Target: Network General Managers & Business Development Teams at Contract & Country Level.
I am delighted by this recognition as it validates how we at Transdev have chosen to address the new dynamics of work.
Caroline Gonin, Transdev Chief Human Resources Officer
We have demonstrated a people-centric approach while driving superior business results under challenging and unprecedented conditions.
Camille Boulier, Vice-President Business Strategy and Communications, Transdev Canada
This training program helps us ensure that we are always more efficient and closer to our client's challenges. This requires a cultural change and guidance that  "Gaining Clients for Life" provides.
The large expertise in customer relationship management and the possibility to adapt it to our challenges and context was key in the success of the program.
The program benefits from a fully blended approach including video, pre-skills-assessments, virtual classrooms, face to face classroom session, a custom-made business case and a knowledge quiz self-assessment. This framework can be adapted with a full or a light version of the program according to local needs and specificities.
To ensure continuity of the deployment, despite the COVID-19 pandemic, the face-to-face days were converted into non-consecutive remote days. This was a true success as the new format proved to be as successful as the previous one.
Since 2019, despite the Covid problems, Transdev continued to train some 225 Business Development Managers and General Managers through this specific course in the following countries: Australia, New Zealand, Sweden, the US, Canada and France.
Brandon Hall Group Excellence Awards provide much-needed and well-deserved recognition to organizations that went above and beyond to support their stakeholders during the unprecedented disruption of the COVID-19 pandemic. The awards provide validation of best practices in all areas of HCM at a time when they have never been more important to employers, employees and customers.
Brandon Hall Group COO and leader of the HCM Excellence Awards Program Rachel Cooke
Entries were evaluated by a panel of veteran, independent senior industry experts, Brandon Hall Group analysts and executives based upon these criteria: fit the need, design of the program, functionality, innovation and overall measurable benefits. The 2021 Brandon Hall Group HCM Excellence Awards are given for work in Learning and Development, Talent Management, Leadership Development, Talent Acquisition, Human Resources, Sales Performance, Diversity, Equity & Inclusion, and Future of Work.