National Veterans Day in the Netherlands is celebrated on June 26th every year. At Transdev several team members are veterans and in recognition of this, the company wanted to show how proud it is of their service their time in the army.
We took the opportunity to sit down to speak with Angelo Coenen, John Evers and Spencer Milburn about their experiences and what they take from them in their daily work.
Angelo Coenen: « I like being able to help people."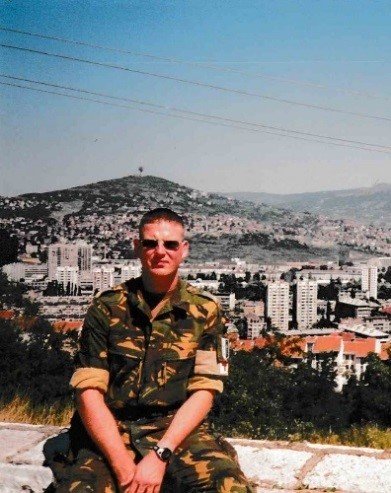 Angelo Coenen (Social Safety Manager) worked for 12 years as a professional soldier in various non-commissioned officer positions in the army. He followed medical training and was sent out as a military ambulance nurse to Bosnia and Kosovo.
In the army and the police, where Angelo also worked, trust in your buddy and colleagues was of vital importance. Angelo says that his time in the army and police also gave him a certain level-headedness, which also helps him in his current position: « anticipating quickly and not giving socially desirable answers. That is not what anyone is waiting for. »
Angelo is an active veteran. Since this year, he has been a volunteer with the Veterans Search Team Foundation. « The Veterans Search Team Foundation is at the disposal of the police to be deployed as a supporting element during searches for missing persons and/or goods, based on the need for participation and camaraderie. That creates an enormous sense of solidarity. »
John Evers: « A Chinook is actually a bus with blades. »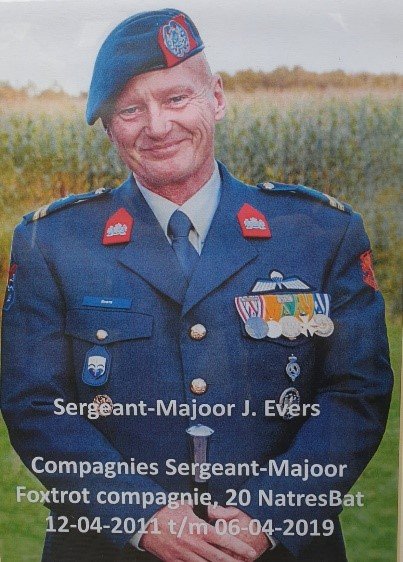 John Evers (Service & Safety Team Leader) recognizes himself in Angelo's story. John started out as a professional soldier in the late 1970s. After a few years, he chose a career in public transportation and became a reservist. When he was asked to participate in a training mission to Iraq in 2004, John took unpaid leave and embarked on the adventure.
« I trained Iraqi soldiers in all sorts of areas, from 'how to invade a house' and marksmanship, to learning how to de-escalate, rather than immediately use aggression or violence. Because I was a bit older than the other boys, they saw me as a father figure, and I could guide them in their development. »
John uses the skills he learned in defense in his daily work. « The mentality: appointment = appointment, sticking to the rules and looking neat at work, are still important to me. And in terms of vehicles, you can also compare a Chinook with a bus, only with blades. »
Two years ago, John ceremoniously took leave of Defense. An important lesson he wants to pass on: « Wherever you work, trust in who you are and be proud of yourself! »
Spencer Milburn: "When you've spent time in the military, you understand risk management and dealing with uncertainty like no one else."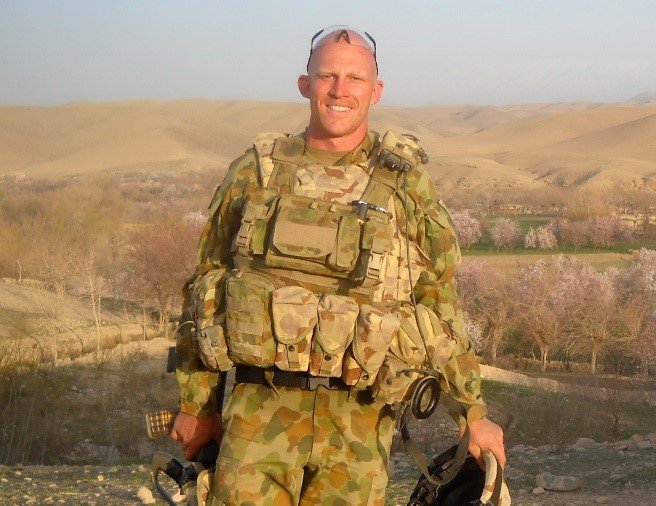 Spencer Milburn (Zero Emissions Senior Project Manager) served in the Australian Army for 14 years, as civil engineer and project manager. His deployment to Afghanistan in 2010 as engineer search troop commander stays with him in particular.
"In the military, you learn to make decisions based on the information that is available at the time. It is important work, where you can really make a difference."  Spencer characterizes veterans and military personnel as dedicated, resilient, flexible, and passionate in everything they do. "That is partially who you are, the experiences you have and how you approach a situation, but also what you learn in your training."
That always comes in handy in his work as project manager by Transdev. "In an unexpected situation, you know what to do. You've already been thinking about what could happen, and you have a plan. When you've served in the military, you understand risk management like no one else." For Spencer, Veteran's Day is an important time to reflect on the friends, those who came before him, and all soldiers, sailors and airmen who have made great sacrifices, some the ultimate sacrifice, for their country.