Two drivers from Texas State University shuttle (Transdev North America) are making positive impressions!
Eloy Collazo's natural demeanor regularly makes an impact on the students he transports.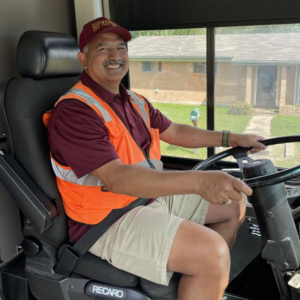 Trevor Meyer, a 2023 Texas State graduating student, works for Transdev North America, and drives the shuttle bus during the school year.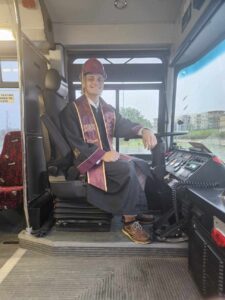 Click here to find out more about those two profiles who make impact while serving the common good..