Meet Myriam, Head of Supervision at Transdev Autonomous Transport Systems team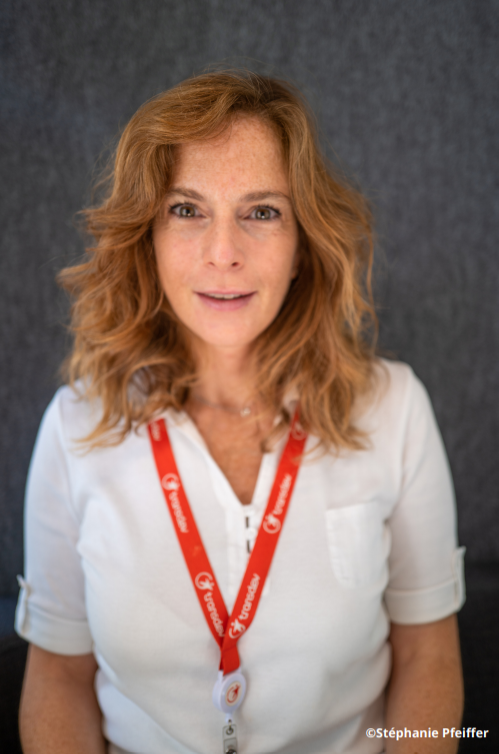 While the other children were writing letters to Santa Claus, Myriam was writing letters to Claudie Haigneré. Her childhood dream was to walk on the moon. Then, as an adult, she joined NASA to study the stars… and put her feet back on the ground a few years later.
It was at Alstom that Myriam became passionate about the future of shared transportation: she participated in the automation of rail lines, a major challenge! It is precisely her taste for challenge and an instant chemistry with the team that led her to join the Transdev Autonomous Transport System adventure: "We are at the very beginning of a major change, that's what's great! Imagine starting the rail adventure from the beginning… that's kind of what we're doing!"
Myriam manages the supervision team: this "control tower" is a strategic element in the operation of autonomous vehicle services. The team develops an Autonomous Vehicle Supervision software that consists of different components: fleet management, system monitoring and passenger experience.
With this solution, the supervision team can operate different vehicles from various manufacturers such as Lohr, EasyMile, Renault and Navya and all of these from a single interface!
Myriam and the supervision team's main missions include:
Identifying and communicating information of blind spots to the vehicles to enable them to better navigate: "We observe a wide range of different situations, we create a catalog of dangerous conditions that we want to know how to tackle".
Ensuring permanent connection between the vehicles and the supervision, thanks to telecommunication: "Yes, we have to make sure that the network works all the time… even at midnight on New Year's Eve!
Remaining in contact with passengers on board thanks to the intercom and the on-board cameras.
While asking Myriam what is left to be done if the vehicle drives itself, she exclaims: "The amount of information we process when we drive is not limited to the steering wheel! You don't even realize it anymore, but you're making dozens of micro-decisions every moment. That's why the presence of supervision solutions operated by a human being remains crucial."
Thanks to the supervision software that Myriam's team develops, the supervision operator has relevant and actionable information. This is possible thanks to the information received in real time from inside and outside the shuttles and also thanks to the connected infrastructure and its sensors strategically placed in the cities' infrastructure (roundabouts, junctions…).
Myriam understands that just because we're on Earth, it doesn't mean we can't push back the boundaries: "My dream is that tomorrow, we'll love taking public transportation."