"Since our first trials of fast-charging technologies in controlled environments in Nice, France, more than 5 years ago, the Living Lab Community has gathered and exchanges knowledge, thus opening the path to large-scale electrification of transit networks in almost all operational conditions in different parts of the world. Please feel welcome to join us to listen to, discuss and interact with the people that have been leading the energy transition that we are living today."
Thierry Mallet, Chairman and CEO of the Transdev Group
I am a member
of the Living Lab Club
What is the Living Lab ?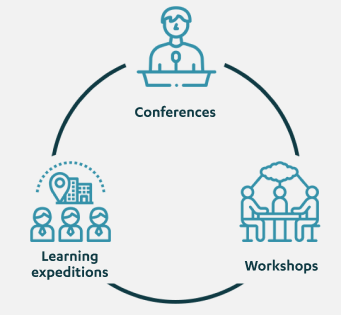 The Living Lab is a long-term dynamic where a community of experts share and learn around new technologies, market trends and challenges of our industry.
Since early on, Transdev has decided to focus on Zero Emission technologies, convinced, since our first trials, that open dialogue between Transit Authorities, experts and operators is the only way to tackle the necessary transformation of our transit networks towards a more sustainable proposition for our passengers.
For the 6th time, the Zero Emission Living Lab Community gathers to exchange on projects, initiatives, ambitions, share learnings, best practices and bring an outlook on the exciting developments in months to come.
To discover our initiaves, access our feedback and be part of our community, join the Club.
You will be able to participate in exclusive conferences, workshops and learning expeditions organized in different countries where we are working to develop zero emission mobility.
Living Lab I
2015, Launch of the Transdev Living Lab Concept
Electric mobility
Experts met in Nice, France, during a two-day event to formally establish the Electric Bus Living Lab, building on discussions at the UITP congress in Milan and the daylong Transdev France event on the energy transition held on June 8.
Living Lab II
May 2016, Eidhoven, the Netherlands
Green Deal
The event was held under the tone of the dutch "Green Deal": a partnership agreement which aims to encourage innovative environmental projects. A hundred participants exchanges their views on joint work between local authorities, operators, manufacturers, energy companies.
Living Lab III
November 2017, Enghien, France
Electromobility
How to identify the electric solutions best suited for a specific environment? Following the launch of a design tool developed by Transdev Dutch Team and the CDC Lab, stakeholders met and discussed the main parameters to consider for a successful shift to electric.
Living Lab IV
June 2021, Online version
Zero Emission
Focused solely on electromobility in the past, this year the Living Lab was held under the banner of zero emission, extending its environmental ambition beyond transit modes. 110 participants from 14 countries met in Amsterdam with a common goal: gain new insights for shifting to cleaner forms of energy in transit systems.
Living Lab V
June 2020, Online version
Energy Transition
An edition focused on the latest advancements on electromobility, the energy management, financing and mobility services contractualization with European and Americas outlooks, electric BRT project and energy transition. We explored all the phases of the transition from a traditional fleet to a Zero Emission fleet, from the ambitions to the feedback of the first years of operational experience.
Living Lab Workshop VI
June 2021, Online version
Renewable energies
During this year's edition, the Living Lab will first tackle the issue of introducing renewable energies into transit networks. The 6th edition of the Living Lab will once again provide a forum for decision-makers, project managers and experts that have been part of the design, implementation and daily operations of these and other ground-braking initiatives. 
On the program of this Zero Emission Workshop of the Living Lab 6th edition
December, 1rst 2021
01
Workshop Session 1
(08:00 am - 10:30 am CET)
Renewable energies represent a major technological and managerial challenge for PublicTransport Authorities and operators. Produced locally and in an environmentally sustainable way, their use is necessary to guarantee a truly zero emission mobility. Our solar power experiment in Brisbane, Australia, is not just a window into what zero-emission renewable operations could look like in the years to come.
In the second part, we will look back at the latest achievements in implementing large-scale transit networks.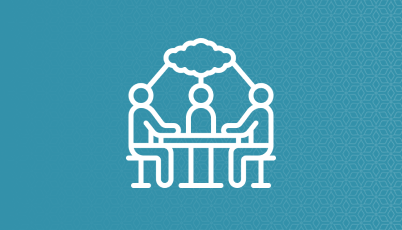 02
Workshop Session 2
(4:30 pm - 7:00 pm CET)
Scaling Up electromobility represents a major infrastructure, technical and contractual challenge for Transit Agencies managing large traffic volumes. Come listen to pioneering Transit Agencies introducing large-scale electric operations in their networks, and learn more about the choices made to sustainably develop these services on the long run.
The goal of the session is generating a look out for the months to come on key challenges to overcome by our industry in our joint efforts of offering Zero Emission solutions to citizens worldwide.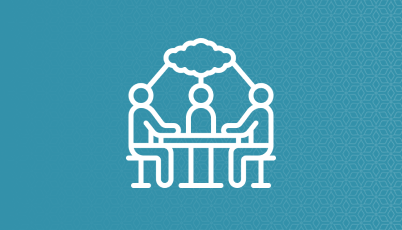 On the road to energy transition in vidéo
Our Zero Emission Networks
01
A zero emission year in Sweden
In Sweden in July 2019, Transdev secured a contract with Vasttrafik, the authority that oversees mobility in Västra Götaland county, to operate the buses in Gothenburg, Sweden's second largest city, for 757 million euro. As of December 2020, Transdev will operate 220 electric buses, the largest fleet of electric buses in Sweden, making it the main bus operator in Gothenburg and the surrounding region. 210 other buses will be operated without fossil fuels, using only biofuels for energy. 
220
electric buses operated, the largest fleet in Sweden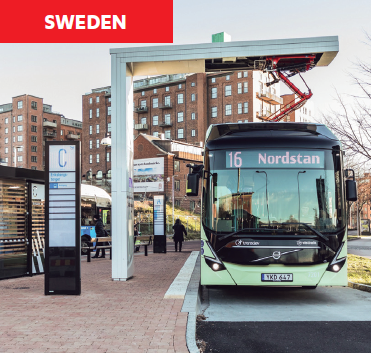 02
Moving forward on British zero emissions: the exemplarity of the Harrogate bus company
The Harrogate Bus Company is a subsidiary of Transdev UK that operates eight electric buses on the local services. Harrogate also recently instituted a "Sunday Freeway" program, with free journeys on electric buses for all passengers on Sundays. This initiative has already led to a 70% increase in passenger numbers, helping to increase ridership and stimulate the local economy.
03
Bus Rapid Transit: flexible mass transit solutions
With dedicated lanes, simplified routes, and distinctive high capacity vehicles, BRT has responded to increasing demands for faster, more reliable transit services. BRT systems combine the on-time performance and high-capacity of light rail and metro systems with the flexibility of bus operations to create an efficient backbone for fully integrated transit networks reducing wait times and enabling seamless multimodality.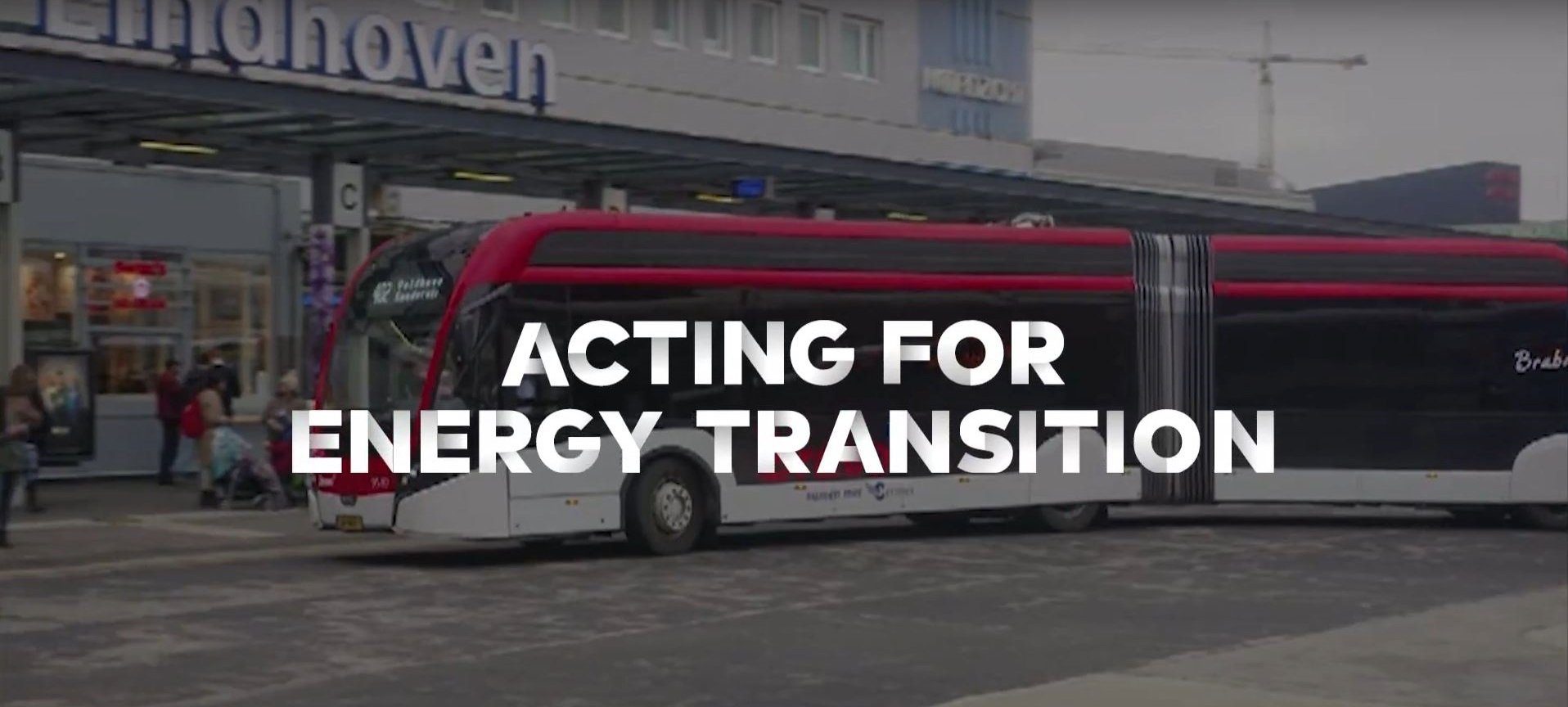 04
Zero Emission
Our aim is to make public transport the benchmark for mobility. Replacing the use of individual cars with "zero-emission" travel without traffic jams is our credo.
05
Amsterdam: on the road to zero emission
To meet the demand of the Amsterdam region to operate a zero emission fleet, we opted for the deployment of electric buses. To ensure continuous service, these buses are recharged at the end of the line using a fast charge system and are fully charged at night. An additional benefit? The electricity used comes from renewable energies. With Amsterdam, we are the first zero emission mobility operator in Europe!
90%
electric buses in 2021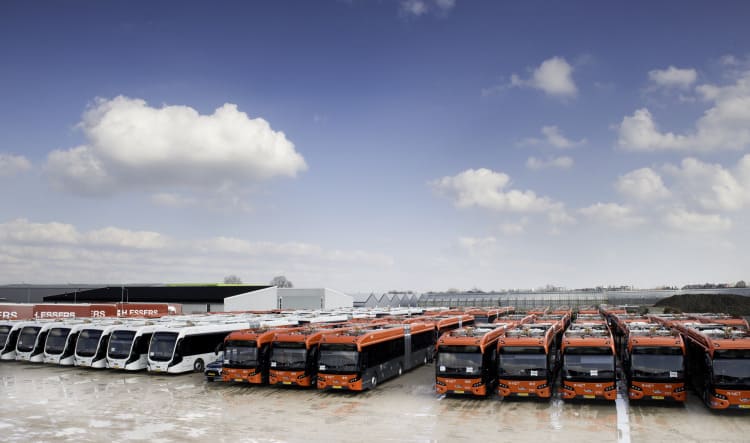 06
Transdev is supporting the transition to electric mobility in Sweden
In both Umeå and Eskilstuna, we are supporting the future development of urban bus transportation. In both of these towns, electric mobility is an important factor when it comes to improving living conditions for inhabitants and is helping drive changes in their energy model.
In Umeå, we acquired 9 rapid recharge buses. The main feature of these buses is the equipment which is adapted to cope with the extreme temperatures in the north of Sweden.
9
electric buses in Umeå (34 in 2020)
12
electric buses in Eskilstuna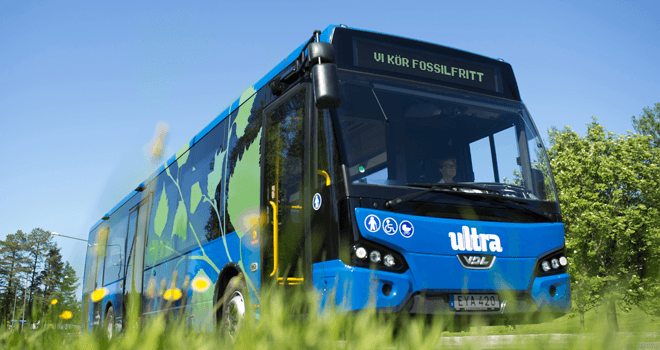 07
In the Netherlands, Eindhoven and the province of Brabant deploy electric buses
In the Netherlands, Transdev won the 2016 public tender for the renewal of the Hermès concession in and around Eindhoven. This has made us a major player in the province of Brabant, a region that is engaged in zero-emission transport in a country that is a pioneer in sustainable solutions.
43
articulated electric buses
203
articulated electric buses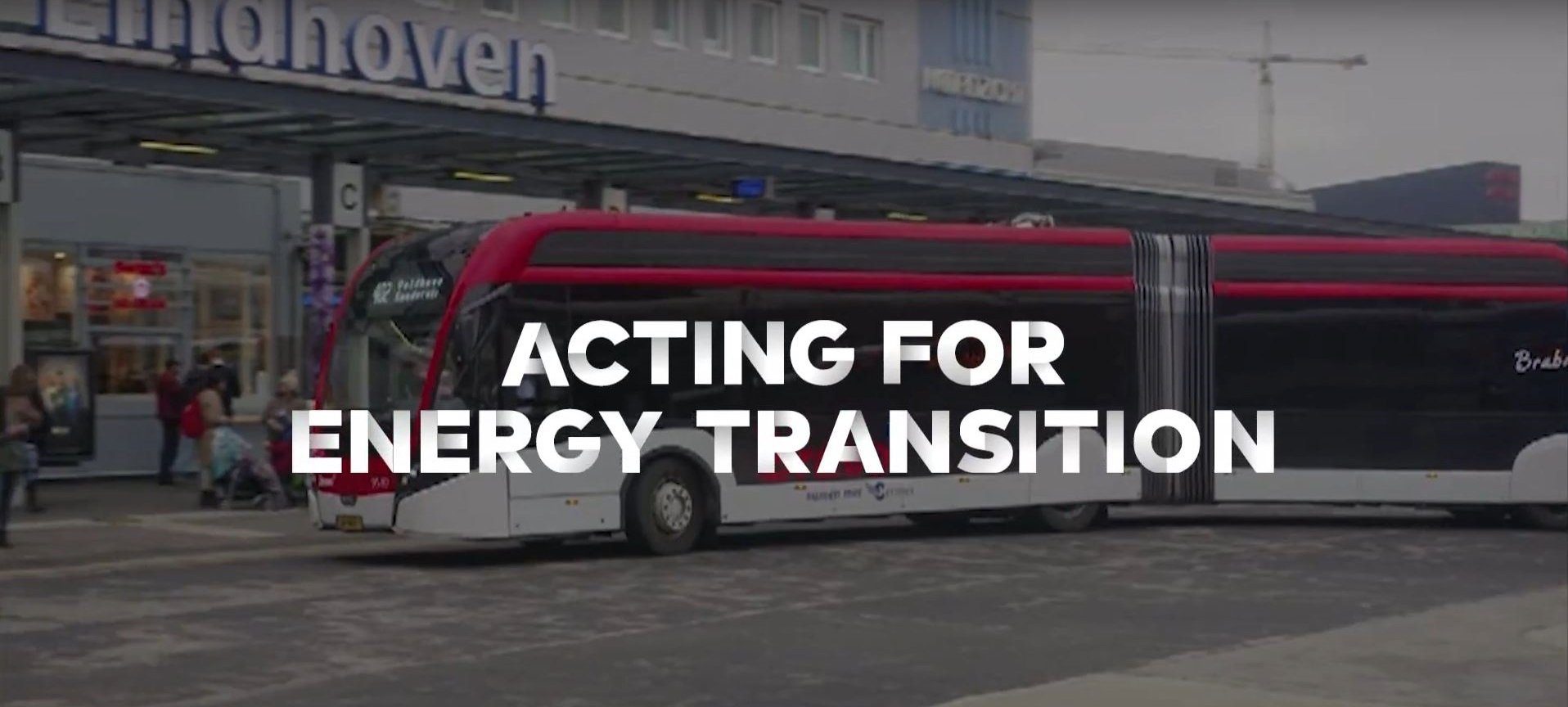 Sustainable Mobility Transdev News