Partigo, the Road Safety Escape Game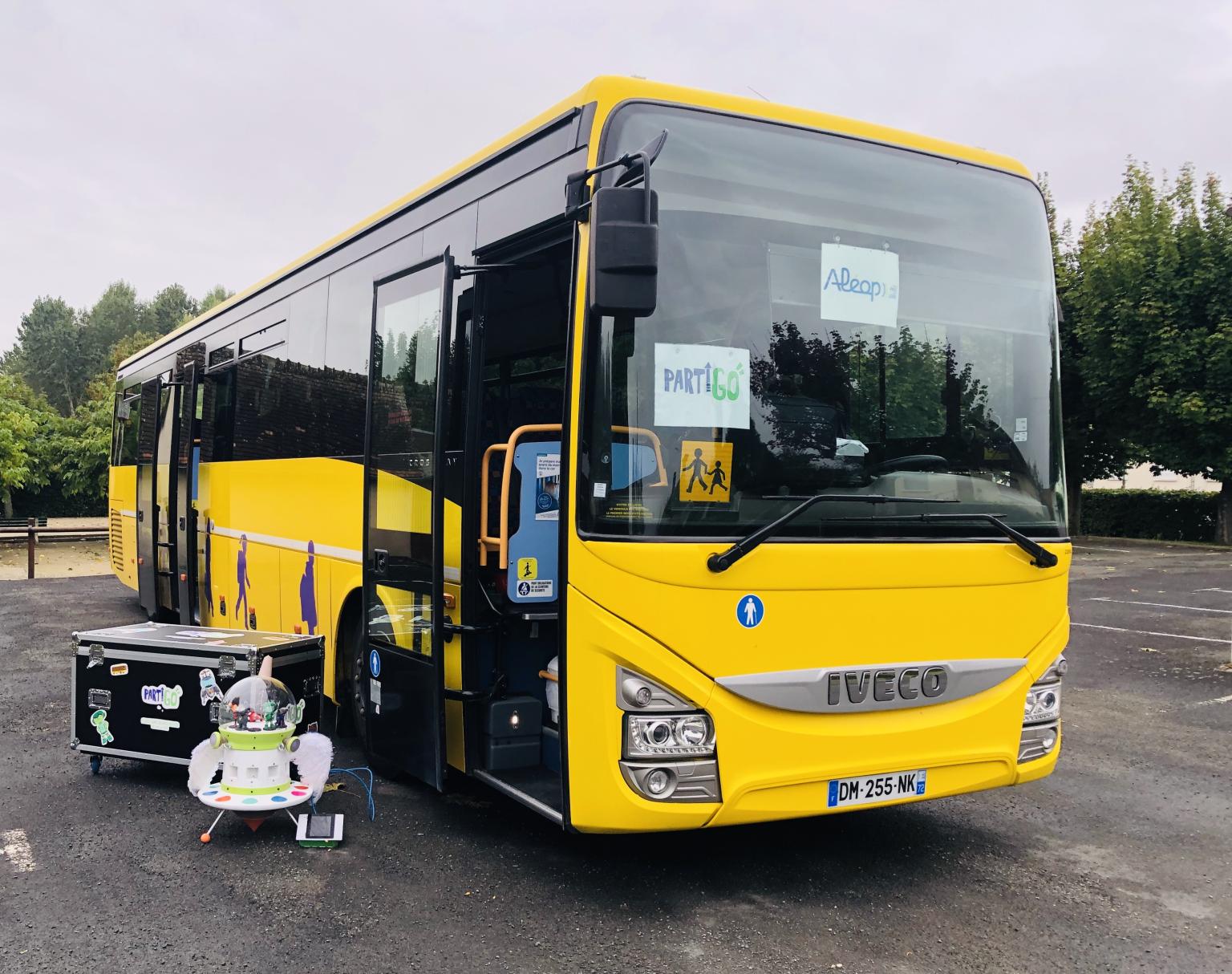 Partigo is an escape game in a bus, to teach road safety to teenagers.
Partigo is a treasure hunt with riddles, codes in all directions and a wacky universe to make students aware of road safety without taking themselves seriously and learn while having fun.

A bus is brought near the schools by one of our drivers. It is inside the bus that the escape game takes place.

All Partigo's riddles correspond to knowledge on road safety to help students gain autonomy and confidence and acquire the right reflexes. A major challenge: to accompany young students in their daily mobility at a pivotal time (when they start secondary school) in order to reduce the number of accidents.
Partigo takes place in three stages:
Preparation in class with the teacher, based on a booklet provided by Transdev;
Game time in the bus, led by a Transdev employee, devoted to solving the riddles;
Back to the classroom, the next day, with the teacher.