A rapidly changing field​
With a relentless dedication to safety, our mechanics work every day to ensure that vehicles and equipment are running smoothly (servicing, preventive and corrective maintenance, diagnostics, necessary repairs). They prepare vehicles for various technical inspections and detect, repair, and replace defective parts.
Inspiring stories
When you're a mechanic at Transdev, you're also a specialist. In addition to mechanics, you also need to know the technical characteristics of the vehicles inside and out, as well as the energy transition systems that have been implemented in public transport (electronics, electrical engineering, hydraulics, pneumatics), in order to carry out routine maintenance operations on the vehicles.
See our job offers for mechanics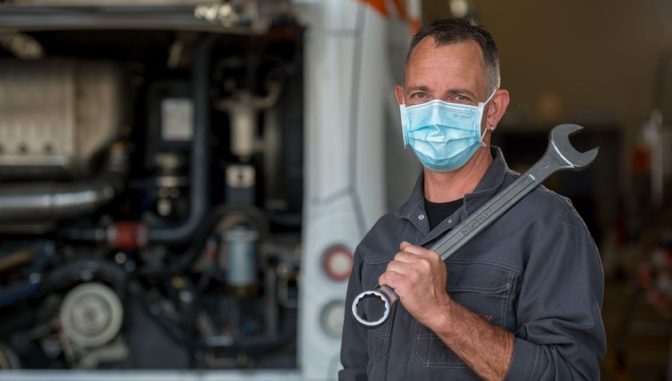 A technician's job: supporting
our transit systems
Did you know? The most fragile part of a bus or coach is all the on-board equipment that controls electronic route displays, customer announcements, video feeds, access platforms for people with reduced mobility, seating, heating, air conditioning...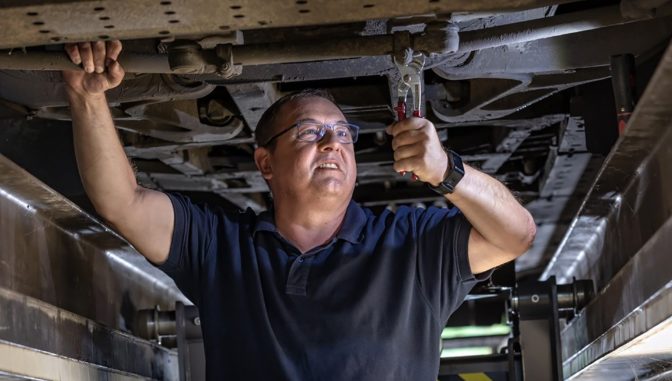 "Finally, the encouragement given by our management and the trust that is placed in each of us are a real source of motivation. To push Transdev forward, I think we need to continue nurturing this collaborative spirit, this chain of solidarity that makes us all work with enthusiasm and commitment." Gilles Lachassagne, workshop manager.
We'll help you acquire
new skills
The world and the technology used in our various modes of transportation are constantly evolving.